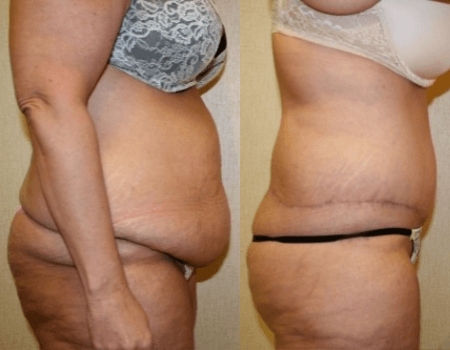 Thousands of individuals decide to undergo a tummy tuck procedure each year and if you're curious if it's right for you, keep reading.
You have excess skin and fat– Many people opt into the tummy tuck procedure to remove excess skin and reduce the amount of fat on their stomach.
You want to achieve a slimmer waistline and tummy– The tummy tuck is a great way to achieve a slimmer waist and flatten out the tummy.
The procedure can be tailored to you– This procedure is meant to fit the needs of each individual patient. Some patients simply need a bit of liposuction to achieve their goals, while others may need skin removal and liposuction to achieve their desired outcome.
You want to achieve your pre-baby body– Many women find that their tummy doesn't look like it once did after having a baby. This procedure is very common for mothers who want to achieve their pre-baby look when diet and exercise haven't quite done the trick.
How to prepare for a tummy tuck consultation
It's important to set realistic goals and expectations for your procedure. We'll discuss this during your consultation and give you a sense of what you can expect for your outcome. We aim to give our clients the body they've been dreaming of through technically advanced procedures. We take the time to listen to your wish list and answer any questions you have before we get started so you feel comfortable throughout the process.
We'll also guide you through the different procedure options as well as any other procedures that could help you achieve your goals so you understand all of your options. If you think a tummy tuck could benefit you, give us a call and set up a consultation to learn more.
To schedule your consultation for a DC tummy tuck with Bruno | Brown Plastic Surgery call 301-215-5955 or click here.