If you have experienced a loss of facial volume as natural collagen decreases, you may want to consider dermal injectable fillers.
Why Should I Consider Dermal Fillers?
In this procedure, small amounts of filler are carefully injected to reduce the signs of aging in areas such as the lips, cheeks, chin, nose, and eyes. The doctors at Bruno | Brown Plastic Surgery are expertly qualified to determine what the best methods to achieve your desired appearance. At your complimentary consultation, your doctor will help you determine how to achieve your desired look and whether you might benefit from compatible procedures such as Botox or chemical peels.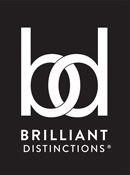 Benefits of Dermal Fillers
Increases in facial volume
Reduces appearance of lines and wrinkles, especially between the eyes
Smooths thin, aging skin
Fills out hollow cheeks and eyes
Plumps thin lips
Restructures receding chins
Adjusts nose irregularities
We participate in the Brilliant Distinctions program that rewards customers for receiving treatments and purchasing participating portfolio products.
In the Procedure
For those experience mild to moderate signs of aging, fillers are a non-invasive alternative to surgical procedures such as facelifts. the doctors at Bruno | Brown Plastic Surgery offer the following fillers:
Juvederm – Injectable gel that instantly smooths moderate to severe parentheses lines and wrinkles around your nose and mouth delivering results for up to 1 year
Juvederm Volbella – Created specifically for the lip and mouth area, provides a softer filler for lips and perioral age lines
Vollure – Softens moderate to severe parenthesis lines and wrinkles by adding volume to the lines around your nose and mouth to produce subtle and long-lasting results for up to 18 months
Voluma – A more youthful profile starts with the apples of your cheeks. Instantly add contour and a subtle lift for natural looking results lasting up to 2 years
Are you interested in seeing how fillers can reduce the signs of aging for you?
Make an appointment.