If you are unhappy with skin wrinkles and other signs of aging, it may be time to consider Botox, one of the most effective and minimally invasive procedures.
About Botox Cosmetic
Since its FDA approval in 2002, Botox Cosmetic has rapidly become the most popular cosmetic procedure in the United States. Botox is injected into the skin in order to prevent lines and wrinkles and smooth skin.
Why Should I Consider Botox?
In this procedure, small injections of botox are made into the skin to smooth lines and restore skin elasticity. The doctors at Bruno | Brown Plastic Surgery are expertly qualified to determine what the best methods to achieve your desired appearance. Results last as long as 3 to 4 months, with the option to achieve longer lasting effects through follow-up treatments.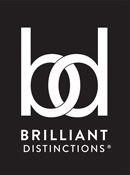 Benefits of Botox Cosmetic
Smoothing of crow's feet (lines around the corners of the eyes)
Reduced appearance of forehead wrinkles
Restored elasticity of vertical lines between the eyebrows
Removal of lines in the folds between the nose and lips (nasolabial folds)
We participate in the Brilliant Distinctions program that rewards customers for receiving treatments and purchasing participating portfolio products.
Do you have questions about Botox? Dr. Brown Answers Our Most Frequently Asked Questions: