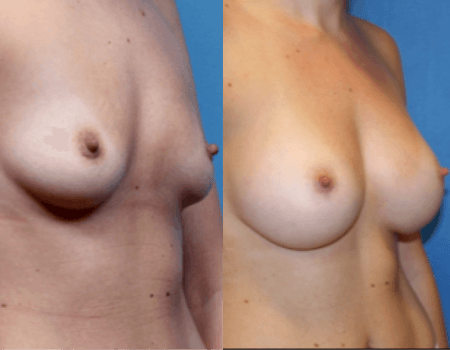 If you're one of the many women considering breast implants, there are a few things to know before deciding on the procedure.
Not all implants are the same– Some implants can give you a fuller look, others can offer more projection, and some offer a natural look. At Bruno | Brown we offer ideal implants, silicone, and saline. Each implant has its own set of benefits which we can discuss during your consultation.
You can combine the procedure with others– Many of our patients choose to combine their breast implant procedure with other procedures such as a breast lift or tummy tuck. Combining procedures can also mean that your recovery time is combined and you can reach your overall goals quicker.
Scarring can be minimal and practically invisible– Each patient heals differently, but our doctors are extremely conscious about incision placement so your scarring is minimal, and for some patients completely unnoticeable once fully recovered.
There are other options to enlarge your breasts without implants– Some patients aren't sure that they want to commit to getting implants, in that case, a fat-grafting breast augmentation might be right for you. In this procedure, we can remove fat from other areas of your body and place it in your breast to enlarge it using your own fat.
During your consultation, we'll discuss your goals for your breasts and what you're hoping to achieve. We want to ensure it's the right procedure for you and go through what to expect before, during, and after the procedure. Our doctors perform technically advanced procedure to achieve the best possible results for our patients and we pride ourselves on giving our patients results they'll be happy with for years to come.
To schedule your consultation with Bruno | Brown for breast implants call 301-215-5955 or click here.