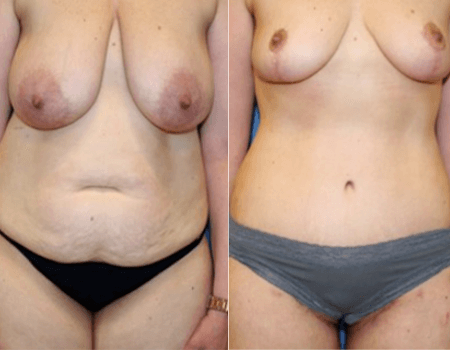 Becoming a mother is an amazing, life-changing experience that you're grateful for every day. However, pregnancy and breastfeeding can change your body in many ways. Being a mother is a full-time job and even when you have time to exercise and eat properly it may not be enough to get the body you dream of. If you're ready to get back to your pre-baby body consider a mommy makeover in DC.
A mommy makeover can solve an array of problem areas you want to address on your body. While there are plenty of benefits and reasons to consider the procedure, here are 5 you may relate to:
You have excess skin– Pregnancy and weight loss can leave behind excess skin that you're unhappy with and is in the way. A mommy makeover can remove the excess skin and give you the trim appearance you desire.
You want to improve the look of your breasts– Breastfeeding and pregnancy can change the shape and position of your breasts. In a mommy makeover procedure, your doctor can give your breasts a lift and increase their size if you choose.
You have stretch marks you'd like to get rid of– Pregnancy and weight loss often leave behind stretch marks. If you're unhappy with the appearance of your stretch marks your doctor can help reduce the appearance of those areas during your mommy makeover.
You want to feel good about your appearance– A mommy makeover can boost your overall confidence by giving you the body you want or haven't been able to achieve through traditional diet and exercise.
The procedure can be tailored to you– The mommy makeover is not a one size fits all procedure. The mommy makeover can involve a tummy tuck, liposuction, breast enhancement, and/or breast lift. Your doctor can make recommendations for your specific case and what would best help you achieve your goals.
Trust a top-rated DC plastic surgeon for your DC mommy makeover
If you're considering the mommy makeover procedure trust the doctors at Bruno | Brown Plastic Surgery. Our doctors are committed to providing the best possible results while always keeping your safety in mind. We can come up with a plan that suits your needs and advise you on what would work best for your case. We'll guide you through the entire process so you know what to expect before, during, and after the procedure.
To schedule your consultation with one of the doctors at Bruno | Brown for your mommy makeover in DC call 301-215-5955 or click here.