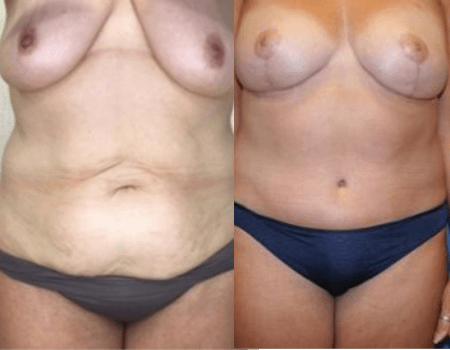 With Mother's Day just around the corner, you want to find the perfect gift for mom that shows she's appreciated and loved. But with all she does for your family, give her something she really wants. Following pregnancy, a woman's body changes it can be difficult to find the time to practice proper diet and exercise leaving mom feeling less than confident.
Pregnancy can leave behind loose skin, stretch marks, and change the appearance of your breasts. While all of these changes are completely natural, some women feel unhappy with their bodies which can affect their confidence in themselves. The mommy makeover is designed to help each woman achieve her specific goals for her body following pregnancy. Whether it's a small change through liposuction or a combination of procedures like a tummy tuck, breast augmentation, and more the mommy makeover may be right for you. Common procedures for a mommy makeover are:
Breast lift
Breast augmentation
Tummy tuck
Liposuction
Brazilian butt lift
A consultation for a mommy makeover with an experienced plastic surgeon
Our doctors aim to help you achieve your goals and give you a result that makes you feel more comfortable in your own skin. During your consultation, we'll discuss what areas you would like to target as well as procedure options. The mommy makeover procedure is a great option for moms who want to target more than one area of their body as procedures can be combined and therefore recovery times are combined getting you back to your normal routine in no time.
Our doctors perform technically advanced procedures to achieve the best possible result. We'll work to answer any questions you have so you feel 100% confident moving forward.
To schedule a consultation and find out if a mommy makeover could benefit you call 301-215-5955 or click here.