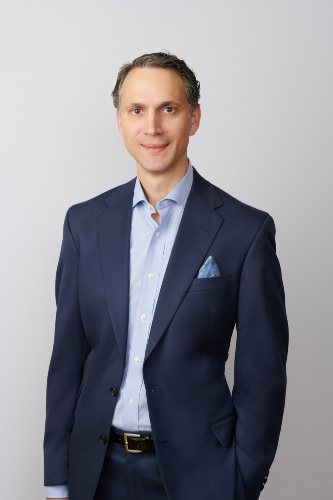 Prior to locating to the Washington metropolitan region, Dr. Bruno served as a clinical assistant professor at The Ohio State University, teaching students and residents while performing a range of plastic and reconstructive surgical procedures.
He remains committed to plastic surgery education by serving as Off-site Residency Program Director at Sibley Memorial Hospital for the Georgetown University Hospital Plastic Surgery Residency Program.
As a way of giving back and reaching out to the community, Dr. Bruno volunteers his surgical knowledge and skills with the Catholic Charities of the Archdioceses of Washington, treating underprivileged women and children.
Education
Dr. Bruno received his undergraduate degree from Wilkes College, graduating cum laude. He attended and received his dental degree from Tufts University School of Dental Medicine, graduating summa cum laude.
Dr. Bruno went on to receive his medical degree from the University of Pennsylvania and later was awarded his certificate of training in Oral and Maxillofacial Surgery from the same institution. This was followed by a two-year plastic surgery fellowship training at the Cleveland Clinic Foundation.
Practice
Dr. Bruno has been recognized by the Consumers Research Council of America as one of America's
Top Plastic Surgeons and has been peer voted as one of the Top Doctors by Washingtonian Magazine for breast reconstructive plastic surgery.
Certifications & Memberships
American Board of Plastic Surgery, Certification
American Board of Oral and Maxillofacial Surgery, Certification
American Academy of Oral and Maxillofacial Pathology, Member
National Capital Society of Plastic Surgeons, Member
American Academy of Cosmetic Surgery, Member
American Society of Plastic Surgeons, Member
Executive Committee of the Medical Staff at Sibley Memorial Hospital, Member

Read Dr. Bruno's Reviews: