If you are thinking about getting breast implants, consider Bruno | Brown Plastic Surgery
There are many possible benefits to receiving breast enlargement surgery in DC. Breast Implants can increase the fullness, symmetry, and projection of your breasts to create the look you desire.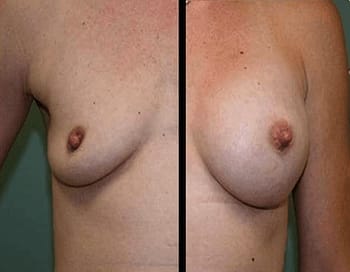 Increases and reshapes cleavage
Returns breast volume and shape typically lost after aging, pregnancy, or weight loss
Enhances your self-image and self-confidence
Increases breast symmetry
Increases fullness and projection of breasts
Candidates for Breast Enlargement
You may be a candidate for breast enlargement if:
You are at least 18 years old
You are physically healthy, and not pregnant or breastfeeding
Your breasts are fully developed
You are dissatisfied with your breasts after losing shape and volume from pregnancy, weight loss, or with aging
Your breasts are asymmetrical
You are interested in modest to significant breast enhancement
The Breast Enlargement Procedure
Every woman is different and at Bruno | Brown, we prefer to take a holistic approach to achieving your desired look.  Our physicians will discuss your desired size, and also take into account your lifestyle and body type, including the width of your natural breasts and the shape and size of your chest wall. During our consultation, we will help you determine the ideal size and type of implant that's right for you, whether it's silicone, saline, fat grafting, or ideal implants.
There is a lot to think about and consider when deciding on breast implant sizes. The first step to your breast enhancement is finding an experienced plastic surgeon like the doctors at Bruno | Brown Plastic Surgery. Our board-certified plastic surgeons will work with you to meet your individual goals for the procedure and answer any questions you may have during your consultation.