Looking for top board-certified plastic surgeons in Chevy Chase, MD? Bruno | Brown Plastic Surgery has you covered with top-rated professionals and state-of-the-art technical care. Dr. Bruno and Dr. Brown have been voted top plastic surgeons in several publications in the DMV, and strive to provide top-quality care and expertise for all of their patients.
Whether you're considering a minor cosmetic procedure or several body contouring procedures, you want to find a Chevy Chase plastic surgeon you can trust.
Bruno | Brown Plastic Surgery has several locations to assist you with offices conveniently located in Chevy Chase, Maryland, Tysons Corner, Virginia, and Glen Burnie, Maryland.
Our Chevy Chase location is complete with a top-of-the-line operating room, private cosmetic surgery rooms, a calm office setting, and board-certified anesthesiologists.
In addition to our office services, our board-certified plastic surgeons have privileges at several reputable and accredited hospital facilities in the area. These facilities include INOVA Fairfax, Loudoun, Sibley Memorial Hospital, Suburban Hospital, Baltimore Washington Medical Center, and Fair Oaks Hospitals.
Getting to Know Our Board Certified Plastic Surgeons
It's important to feel you've selected the best Chevy Chase plastic surgeon for any plastic surgery procedure. You'll want a surgeon you're comfortable with who has the experience and proven results to help you safely achieve your goals. Our plastic surgeons are highly trained and perform technically advanced procedures to achieve the best possible results for our patients.
We'll take the time to listen to you and answer any questions you have before moving forward. Our dedicated team will be there to support you throughout your recovery and ensure you're completely satisfied with your results.
Bruno | Brown Plastic Surgery works hard to provide the best services to our Chevy Chase patients, from skincare treatments to surgical and non-surgical procedures. The purpose of your consultation is to answer your questions and find out what is best for you and what your options are.
During your consultation, we'll discuss your goals and the appearance you would like to achieve. This will help us decide on the type(s) of procedure(s) that are right for you.
Some of our most popular services are listed below: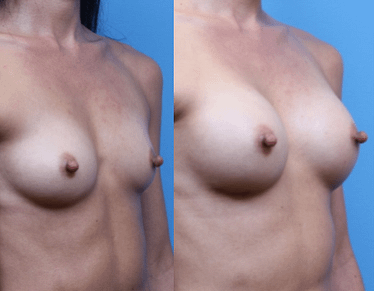 Breast Augmentations
Breast Reconstructions
Tummy Tucks
Male Breast Reconstruction
Liposuction
Brazilian Butt Lifts
Botox
Rhinoplasty
Chemical Peels
Breast Lifts
Brow Lifts
Face Lifts
We encourage our patients to review our website and feel free to reach out regarding procedure questions, first steps, pricing, and much more.
Best Chevy Chase Plastic Surgeon Reviews
Check out some of our Chevy Chase patient reviews:
"Dr. Brown is a true artist and very concerned with aesthetics when approaching all procedures. I had my ear lobes repaired from big gauges and he has fixed them better than I was born with! They are so cute and perfect now. I would trust him to improve anything I found bothersome about myself!"

"My in-office lipo results are incredible. I'm thrilled to have banished the saddlebags at last and added some balance to my body shape. I could not be happier."

"You need to know that what you do makes a profound difference in a person's life. I will never be able to adequately express my gratitude for what you have done for me. Rest assured that I am and will always be eternally grateful for the difference you have made in my life. From my heart, I thank you."