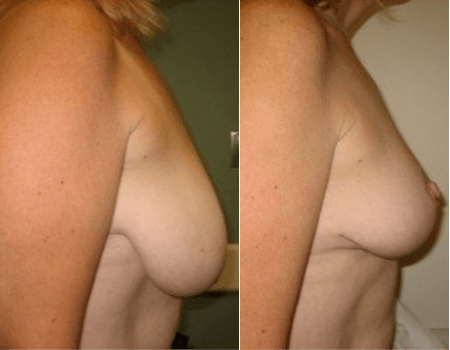 Over time you may notice your breasts begin to sag. This happens due to a variety of factors including aging, weight loss, and pregnancy. While this is entirely natural, many women experience changes to the appearance of their breasts that leave them feeling less than confident in their own skin. If your breasts have sagged over time and you're unhappy with their appearance, a breast lift may be a good option for you.
A breast lift can be tailored to each individual and their specific goals and needs which is why so many women choose the procedure. The surgery can improve the position of your breast, improve the overall symmetry of your breasts, restore cleavage lost over time, and tighten the breast skin and shape. Some women also choose to either add or remove size from their breasts by adding implants or a reduction to their procedure. This is something you can discuss during your consultation to see if you would benefit from more than one procedure to achieve your desired look.
Which type of breast lift is right for you?
At Bruno | Brown Plastic Surgery we perform four different types of breast lift:
Anchor
Lolipop
Periareolar
Crescent
During your consultation, we will talk about your specific goals and make recommendations to you based on what look you're trying to achieve. We aim to help our patients achieve their breast goals, improve their confidence, and provide the best possible result. Our doctors are highly trained and perform technically advanced procedures. We also value our patient's safety and comfort above all else. We'll be there to support you through the entire process so that you feel comfortable and understand what to expect each step of the way.
To schedule a consultation with one of our top-rated DC plastic surgeons for a breast lift surgery in Washington, DC call 301-215-5955 or click here.