If you're looking for top-rated DC plastic surgeons to reduce your wrinkles, Botox may be right for you.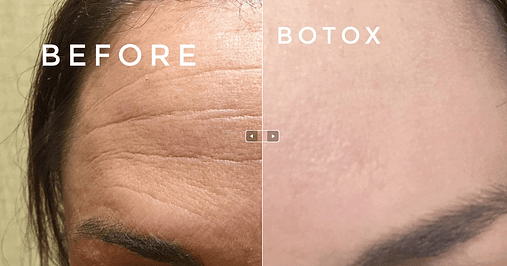 What is Botox?
In a Botox procedure, small injections of Botox are made into the skin, to smooth lines and prevent wrinkles. While you may be unsure of exactly where you want to have your Botox injections, board-certified and top-rated DC plastic surgeons Drs Bruno and Brown are expertly qualified to determine if Botox injections are right for you to achieve your desired appearance.
What are the Benefits of Botox?
Smoothing of crow's feet (lines around the corners of the eyes)
Reduced appearance of forehead wrinkles
Restored elasticity of vertical lines between the eyebrows
Reduction of lines in the folds between the nose and lips
How Popular is Botox?
According to statistics gathered by the American Society of Plastic Surgeons, in 2016 alone, over 7 million Botox procedures were performed. This number is up almost 800% from 2000. With the growing popularity of this procedure, there are also a growing number of people offering to perform it. This causes important questions to arise, like who is qualified to administer Botox?
Why We Think Botox is Better from Plastic Sugeons
While you may see regular providers or even spas offering Botox treatment, Botox should be administered by a trained and experienced medical professional. Specifically, it should be administered by someone who is board-certified in their field, such as DC plastic surgeons Drs Bruno and Brown.
Those who have no knowledge of the field of plastic surgery will not be able to administer the Botox injections with the same skill as someone who is board-certified in their field. This could cause complications to arise, which the person administering your Botox may not have the medical knowledge to handle.
Specifically, someone who has limited experience as a medical professional could make the injections too deep, too low or in the wrong spot, and this could cause negative side effects, like a droopy eyelid. Finding a licensed and board-certified plastic surgeon can mitigate your risks and ensure you're receiving the best care possible.
What Are the Risks and Recovery Time?
While you may experience some minor pain or swelling at the injection site, this usually goes away almost immediately after the initial injections. One RealSelf user describes her experience receiving Botox treatment from a licensed plastic surgeon as, "I had swelling around the injection sites for five minutes, it was totally gone by the time I left the clinic."
This procedure is great for those looking to reverse the effects of aging and improve their appearance, without undergoing a major surgical procedure. Because the risks are minimal, it's perfect for those who are just beginning to explore the field of plastic surgery and are still figuring out what results they desire.
There is no recovery time for this procedure, and the whole thing usually takes between 10-15 minutes. The effects can last as long as 4 months, or even longer if follow-up treatments are made.
If you're in the Washington, DC area, or near one of our top-rated plastic surgery offices in Dulles, Annandale, Chevy Chase or Glen Burnie, contact us today for your Botox appointment.