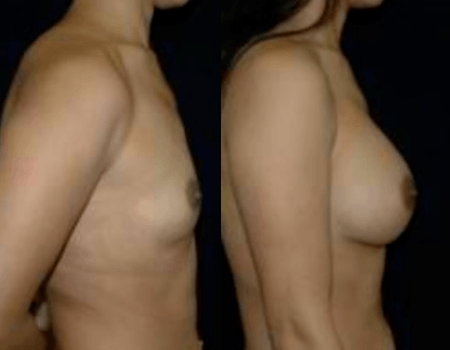 Considering breast implants? While breast implants are one of the most popular plastic surgeries each year, there are several burning questions that aren't exactly common knowledge. If you're interested in the procedure but aren't quite an expert on the topic, we've got you covered.
Q: What's the difference between an implant and fat grafting?
A: We get this question a lot and many women don't know if they should get an implant or fat grafting. Basically, an implant is just that, an implant, while fat grafting involves taking fat from one part of your body and placing it in your breasts to enlarge them. Deciding which is right for you depends on your goals, the amount of fat on your body, and a variety of other factors that we'll discuss in a consultation.
Q: How do I know what implant is right for me? 
A: We offer saline, silicone, and ideal implants. When deciding on an implant we consider the look you're going for, as each implant can give you a different look, as well as the benefits of each implant. Using that information we can decide on the perfect implant for you that fits your goals and lifestyle.
Q: Can I get a mammogram with breast implants?
A: Perhaps one of the most important questions we've received, in short, yes. Breast health is of the utmost importance to us and we recommend yearly mammograms as well as self-examination. Once you've had a breast augmentation you can still receive a mammogram without harming the implant.
Q: How do I know if it's right for me?
A: When you come in for a consultation, we'll go through what your appearance goals are and how to best achieve them. Each patient is different and may require their own unique surgical plan. Typically, breast implants are meant to increase the size of your breasts, improve the fullness of your chest, and improve the overall symmetry of your chest.
Why so many women choose Bruno | Brown Plastic Surgery for their DC breast implants
Our highly trained doctors perform technically advanced procedures that provide incredible results. We take the time to listen to your concerns and go through any questions you have before making a decision on a procedure. Patient safety is our top priority and we aim to support our patients throughout the entire process of recovery so they feel supported and informed.
To schedule your consultation for breast implants in DC call 301-215-5955 or click here.