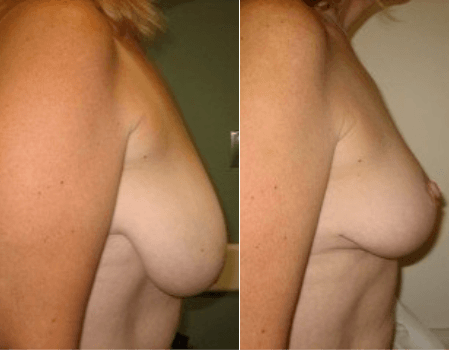 Women opt into the breast lift procedure for a variety of reasons. Many wish to lift their breasts after having a child while others have experienced sagging due to aging or weight loss. Whatever your reason for wanting a lift, you likely have questions about the procedure and the doctors at Bruno | Brown Plastic Surgery have the answers you're looking for.
Can I combine a breast lift with another procedure? Yes, in fact, this is not uncommon for many patients. For example, some women wish to increase their breast size while also doing a lift so we can combine augmentation with a lift, and others even have liposuction or a tummy tuck while undergoing surgery.
Should I get a breast lift? Just as you would for any other surgery, you want to make sure you're a good candidate for the procedure. In general, we recommend that candidates are in good health, have lost breast shape and position, have realistic expectations, and wish to achieve a more youthful appearance for their breasts.
What kind of incision does a breast lift involve? There are four different incisions: anchor, lollipop, periareolar, and crescent. Depending on the level of lift you need you'll have anywhere from a minimal incision along the top of your areola to three basic incisions where one is located around the areola and the other two make a cross at the breast crease.
Will it help me achieve my goals? We'll discuss your specific goals during your consultation to ensure the breast lift procedure is right for you and will help you get the breasts you want.
During your consultation, we'll go through the procedure from beginning to end so you understand how the lift will work. We'll answer any questions you have about the procedure and recovery. We'll walk through your goals with you to decide what type of breast lift will work best and our team will work to help you achieve the breasts you've been dreaming about.
To schedule a consultation with our experienced DC plastic surgeons for your breast lift in DC call 301-215-5955 or click here.