After having a baby, one's body starts to change. Children can be a blessing, but they also "bless" one's body with saggy breasts, lax muscles in your abdomen, and an overall body shape that may not feel desirable in your eyes. A mommy makeover can help restore your body to its pre-baby glory. This can happen by lifting your breasts, shrinking your waistline, and more.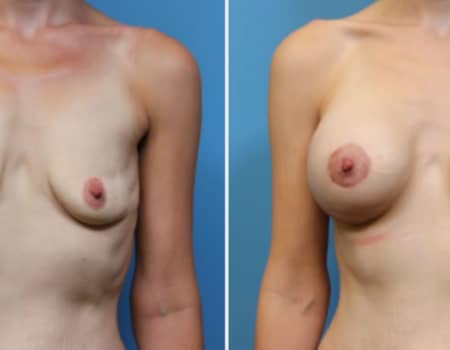 At Bruno | Brown Plastic Surgery we aim to provide a rejuvenation of one's body, working to restore your pre-pregnancy figure. This is a highly sought-after cosmetic surgery that works to reverse some of the more undesirable effects of childbearing. This is through a combo of aesthetic goals and surgical procedures.
During your consultation at Bruno | Brown Plastic Surgery, our doctors Dr. Bruno or Dr. Brown will work with you to determine a personalized plan. It will outline a combination of procedures that will best meet your needs and or goals for your body.
The process for getting a mommy makeover will vary. Every patient is different and may need different procedures completed as part of your "makeover".
Each mommy makeover procedure will be unique. However, they typically involve a tummy tuck, liposuction, breast lift, and or breast enhancement. All of these procedures can be done at once, that way you are back to your everyday life faster.
During your consultation, we'll outline each procedure that is going to be done and answer any questions you have.
Consultation, DC Mommy Makeover
During your consultation with us, we may discuss the following regarding your procedure:
Rejuvenation of the abdomen
Liposuction
Breast lift
Breast enhancement
Body contouring techniques
Lifestyle and activity levels
The topics above reflect the possible procedures you may want for your mommy makeover based on your lifestyle, goals, and activity levels.
The benefits of a mommy makeover may include:
Removing excess skin (a possible result of weight loss or pregnancy)
Removing loose skin (a possible result of weight loss or pregnancy)
Removing hanging skin (a possible result of weight loss or pregnancy)
Lifting and enhancing the breasts
Reducing the appearance of stretch marks, particularly after pregnancy
Increasing confidence and self-image
We understand that being a mom is a full-time job in itself. You may feel that putting your life on pause for surgery may not be possible for a DC mommy makeover procedure.
However, there's good news! The mommy makeover has a relatively short recovery time of 2-3 weeks. We work to make sure you are back on your feet as soon as possible following the procedure.
Our expert plastic surgeons, Dr. Bruno and Dr. Brown have decades of experience. They work to perform safe and effective procedures for all of their patients, as risks associated with surgery are greatly minimized when you choose a qualified plastic surgeon. Our number one priority is your safety and satisfaction.
Mommy Makeover DC and Other Procedures
At Bruno | Brown Plastic Surgery we offer a wide variety of surgical and non-surgical procedures. These can include procedures such as:
Breast Reductions
Breast Enhancements with breast implants
Breast Lifts
Fat Grafting Breast Implant
Face Lifts
Brazilian Butt Lifts
and much more!
If you are curious about any of these procedures or have any questions to ask a surgeon, please feel free to schedule your consultation on our website or call (301)215-5955. It is important to us that our surgeons and the patient feel comfortable with their upcoming procedures.
Visit us in Chevy Chase, MD for your DC Mommy Makeover by calling (301) 215-5955 to schedule your appointment.