Plastic surgery can be a life-altering decision. When making life changes you want to ensure you are getting top-quality care, Bruno | Brown Plastic Surgery does just that.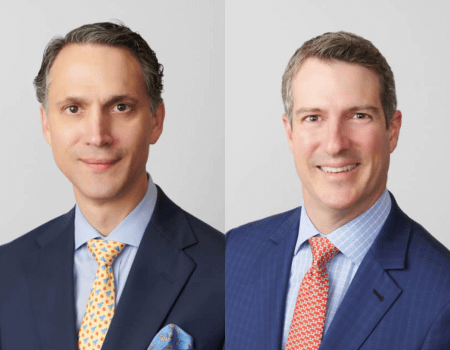 At Bruno | Brown Plastic Surgery we understand that when choosing a practice, you want personal, private, and specialized care. Here at Bruno | Brown we offer technically advanced, cutting-edge procedures that accompany our sound surgical principles. We prioritize safety to produce excellent and effective results for all of our patients.
As board-certified plastic surgeons in the Washington D.C. area, Bruno | Brown Plastic Surgery provides surgical and nonsurgical procedures that can cover a wide range of cosmetic procedures.
Bruno | Brown Plastic Surgery serves patients in the DC, Maryland, and Virginia areas with several locations. You can visit the practice in Chevy Chase, MD, Glen Burnie, MD, or Tysons Corner, VA.
To accompany our practice locations, we also have hospital privileges. These privileges include hospitals such as Sibley Memorial Hospital, Suburban Hospital, INOVA Fairfax, Loudoun, and Fair Oaks Hospitals, and Baltimore Washington Medical Center. This allows for a wider range of procedures to be performed, at well-respected medical facilities in the area.
Dr. Brown and Dr. Bruno are some of the top plastic surgeons in the Washington D.C. Metro area.
Dr. Bruno received his medical degree from the University of Pennslyvania, where he was later awarded his certification of training in Oral and Maxillofacial Surgery from the same institution. After this, Dr. Bruno completed his two-year plastic surgery fellowship training at the Cleveland Clinic Foundation.
Dr.Brown received his undergraduate degree from the University of Virginia, where he returned to his native state of Louisiana for medical school attending Tulane University. Dr. Brown completed a total of five years in general surgery training at Texas Tech University, where he was Chief Resident. Dr. Brown then went on to train at the Chelvalnd Clinic Foundation under the plastic & reconstructive surgery program.
Dr. Brown was granted fellowships at the Manhattan Eye, Ear, and Throat Hospital in New York, where Dr. Brown trained an additional year focusing entirely on cosmetic surgery.
Procedures Done By DC's Best Plastic Surgeons
Bruno | Brown Plastic Surgery conducts surgical procedures, as well as, non-surgical procedures. This can include surgeries commonly referred to as Tummy Tucks, Mommy Makeovers, breast reconstruction, and more.
The practice may conduct both special interest procedures and or general procedures patients may need and or want. This can include surgeries on the face, body, breasts, or skin.
Surgical breast procedures can include:
Breast Augmentation

Breast Lift

Breast Reconstruction

Breast Reduction

Gynecomastia (Male Breast Reduction)

and more!
Surgical body procedures can include:
Tummy Tuck

Mommy Makeover

Lipo suction

Brazilian Butt Lift

Fat Grafting

and much more!
Bruno | Brown Plastic Surgery also offers non-surgical procedures such as
Kybella Injections

IV Therapy

Dermal Fillers

Skin Care procedures

and much much more!
Dr. Bruno and Dr. Brown have both been awarded as some of the best plastic surgeons in the Washington D.C., Mayland, and Northern Virginia areas.
Dr. Bruno has been recognized by the Consumers Research Council of America as one of America's Top Plastic Surgeons, as well as, been pee voted as one of the Top Doctors by the Washingtonian Magazine. His peer-voted award in the Washingtonian Magazine was for his work in breast reconstructive plastic surgery.
Dr. Brown has been featured in several national and local publications. These can include publications such as the New York Times, Capitol File, DC Modern Luxury, Baltimore Magazine, What's Up Annapolis, and the Washingtonian. Here Dr. Brown was featured in articles as well as voted one of Washingtonian Magazine's Top Doctors.
DC's Best Plastic Surgeons Reviews
Dr. Bruno and Dr. Brown have received wonderful reviews from our generous patients. We work to provide the best care possible for our patients and hope to offer the utmost expertise.
In the past our patients have stated:
"I have been a patient of Dr. Bruno's for several years now. He's not only a talented surgeon, but he has a very gentle, comforting manner. I broke my nose recently, which would have been extremely traumatic if it weren't for the calm and confident way he handled the situation. Based on past experience with him, I knew that he was the best person to do the surgery. The surgery was easy and painless and my nose looks great."
"I was looking for a very good plastic surgeon, and among google I found Dr. Brown & Dr. Bruno to be the top doctors in the DC area. Dr. Brown did my breast reduction 3 weeks ago and I can say I am absolutely so happy with the results! He's a very caring and friendly doctor who has years of experience, really knows what he's doing, and is detail-oriented. I would recommend him to anyone in a heartbeat!"
You can reach the practice at (301) 215-5955 in Chevy Chase, MD, (703) 454-5544 in Tysons Corner, VA, and or (410) 762-4200 in Glen Burnie, MD.