Aging, or significant life events such as pregnancy, can change the overall appearance of your figure and leave you with stubborn fat that diet and exercise alone are unable to remove. Perhaps you experienced a significant weight loss but are now left with loose, hanging skin- an adverse effect of an otherwise positive change. Also known as an abdominoplasty, a tummy tuck can completely reshape the abdomen.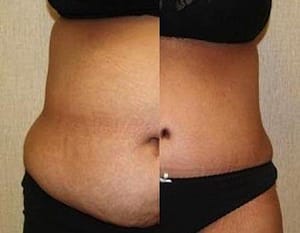 We interviewed a Bruno | Brown patient who recently got a Tummy Tuck. She shares her experience with Bruno | Brown Plastic Surgery and the procedure.
What type of tummy tuck procedure did you have? Full/mini/extended?
Full. I also had liposuction around my flanks.

How long have you wanted to have a tummy tuck?I had been seriously thinking about it for about 3 years. I had thought about it longer than that, but I started seriously considering it about 3 years ago, started doing research, looking at doctors. I didn't know anyone who had a tummy tuck, but then people don't really talk about it.

What finally made you pull the trigger?
It was about the timing. I was not working at the time so was able to have the time away to recover. I was home, my kids didn't have school since it was the summer. My mother is retired so I stayed with her for the first 4 weeks or so. It was the best time to do it.

What were you most nervous about?
The anesthesia was really the only thing I was worried about. Dr. Brown was great, and I wasn't worried about the results, I knew they'd be good. I had full confidence him. His bedside manner is incredible, he's gifted and talented, that's a great combination for the best doctor. The thing that really concerned me was the anesthesia.

I remembered when the anesthesiologist gave me the medicine to go out, I remember him holding my hand as I was counting backward. And rubbing my hand and he was saying 'you'll be fine' and that's all I remember and then I woke up and everything was fine.
The tummy tuck procedure that is right for you will be determined by your plastic surgeon, with your goals and lifestyle in mind.
Full tummy tuck- includes an incision made around the belly button and across the hip line.
Mini tummy tuck- involves a much small incision and can be complemented with liposuction.
Extended tummy tuck is best for patients who have undergone a significant weight loss and includes multiple incisions around the flank, lower back, and hip line.
If you're considering a tummy tuck, or have questions about what the procedure can do for you, contact us today to discuss your specific needs.