Liposuction, also referred to as 'Lipo', removes excess skin to slim and reshape specific areas of the body. The liposuction procedure in DC can be used to take care of those stubborn areas which refuse to go away even after dieting and exercising.
If you are considering liposuction, you aren't the only one! According to the American Society of Plastic Surgeons, more than 258,000 people in 2018 underwent liposuction to help them achieve their goals.
We recommend starting your journey by scheduling a consultation with our physicians. The doctors will work with you closely to determine the target areas for your procedure that is best suited to your needs and goals.
Candidates for this procedure are typically within 30% of their target weight, are in good health, do not smoke, and have firm elastic skin and good muscle tone.
Where on Your Body Can You Get DC Liposuction?
Liposuction is one of the most versatile procedures and is used to remove excess fat from targeted areas of the body, including: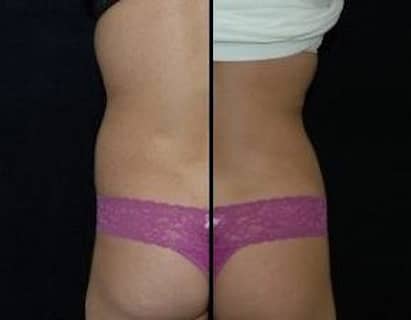 Abdomen
"Love handles"
Face
Neck
Jowls
Buttocks
Thighs
Chest (during male breast reduction procedures)
Back
Calves
Ankles
Arms
Hips
Because liposuction can be applied to so many areas, a range of patients can undergo the procedure to reach their body goals.
An Experienced Plastic Surgeon Makes a Difference
Feel confident that you are receiving top quality care by choosing experienced plastic surgeons, like the doctors at Bruno | Brown Plastic Surgery. We take a holistic approach to the liposuction procedure, considering your overall appearance rather than focusing only on targeting specific problem areas. This is important for body contouring procedures as the goal is to reshape your figure.
Schedule your DC liposuction consultation online or call us at 301-215-5955.