If you're seeking a trusted, experienced, and board-certified plastic surgery practice in Northern Virginia, look no further than Bruno | Brown Plastic Surgery. Our team provides a wide range of surgical and non-surgical cosmetic procedures to help you achieve your ultimate beauty goals.
Experience And Expertise: Northern Virginia Plastic Surgery
Bruno | Brown Plastic Surgery has the top plastic surgeons and an amazing team to provide you with everything you need for your cosmetic procedures.
Get To Know Our Northern Virginia Plastic Surgeons!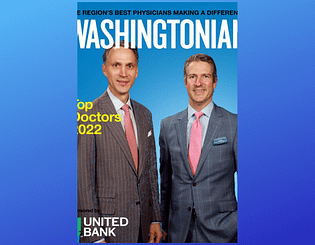 Dr. Bruno graduated cum laude from Wilkes College and went on to attend Tufts University School of Dental Medicine. After attending both universities, Dr. Bruno decided it was time to get his medical degree from the University of Pennsylvania, later earning his certificate of training in Oral and Maxillofacial Surgery. Following this, he attended a two-year plastic surgery fellowship at the Cleveland Clinic Foundation. Dr. Bruno was recognized by the Consumers Research Council of America as one of America's Top Plastic Surgeons and has been peer-voted as one of the Top Doctors by Washingtonian Magazine for breast reconstructive plastic surgery.
Dr. Brown graduated from the University of Virginia undergraduate before attending medical school at Tulane University. He then went on to complete five years of general surgery training at Texas Tech University, working his way up to Chief Resident before leaving to complete his straining in the plastic and reconstructive surgery program at the Cleveland Clinic Foundation. Dr. Brown has been featured in national and local publications such as the New York Times, Capitol File, DC Modern Luxury, Baltimore Magazine, What's Up Annapolis, and the Washingtonian, where he was featured in articles as well as voted one of Washingtonian Magazine's Top Doctors.
Bruno | Brown Plastic Surgery prides itself on having a personalized experience. We rely on your input and one-on-one consultations to create a personalized and perfect plan for all your cosmetic needs.
We provide over 20 different cosmetic procedures that vary from surgical and non-surgical to skincare that will help you to achieve your cosmetic dreams.
Surgical: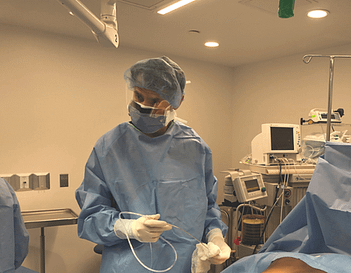 Tummy Tuck
Mommy Makeover
Liposuction
Fat Grafting
Brazilian Butt Lift
Breast Augmentation
Breast Augmentation with Fat Grafting
Breast Lift
Breast Reduction
and MORE!
Non-Surgical:
PRP Injections
Botox Cosmetic
Dermal Fillers
Laser Skin Resurfacing
Kybella (Double-Chin Reduction)
and MORE!
Skin-Care:
Microneeding w/ PRP
Chemical Peels & Facials
Intense Pulsed Light Treatment (IPL)
Micro-Needling (w/ PRP)
HydraFacial
Skin Care Products
and MORE!
Bruno | Brown Plastic Surgery tries to stay above the curve, trying new techniques and technologies to give you the results you've always wanted.
Some recent examples are…
Botox for migraines
PRP Injections for hair loss and sports injuries
Provide all types of tummy tucks (mini, extended, circumferential)
Using skin grafting for breast augmentations