Finding trustworthy doctors and physicians to take care of your medical and mental health needs is vital when deciding to get life-changing cosmetic and plastic surgery. That's why at Bruno Brown we make the decision easy, by providing the best care possible.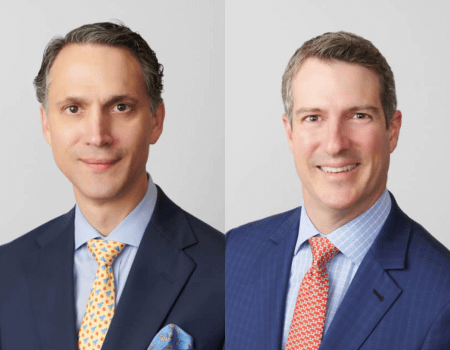 Dr. Bruno and Dr. Brown offer expert care as some of the top plastic surgeons in the Washington D.C. metro area.
We understand that choosing plastic surgery can be a very personal, private, and sometimes life-altering decision. We are committed at our practice to providing technically advanced and cutting-edge procedures, all while using sound surgical principles to obtain safe, effective results for each patient. Our practice is located in 3 areas. You can find us in Chevy Chase, MD, Tysons Corner, Va, and Glen Burnie, MD.
At our Chevy Chase office, located in the Barlow Building, there is state-of-the-art operating rooms that provide private cosmetic surgery and consultations, in an office setting. We also have board-certified anesthesiologists.
The doctors at Bruno | Brown Plastic Surgery also have hospital privileges at Sibley Memorial Hospital, Suburban Hospital, INOVA Fairfax, Loudoun, and Fair Oaks Hospitals, and Baltimore Washington Medical Center allowing for procedures to be performed at a range of well-respected accredited medical facilities.
Dr. Brown and Dr. Bruno both have a variety of awards and certifications that highlight their expert services.
Dr. Brown has been featured in national and local publications such as the New York Times, Capitol File, DC Modern Luxury, Baltimore Magazine, What's Up Annapolis, and the Washingtonian, where he was featured in articles as well as voted one of Washingtonian Magazine's Top Doctors.
Dr. Bruno has been recognized by the Consumers Research Council of America as one of America's Top Plastic Surgeons and has been peer-voted as one of the Top Doctors by Washingtonian Magazine for breast reconstructive plastic surgery.
Dr. Bruno and Dr. Brown offer a variety of surgical and non-surgical services at their credited practice. Patients can find a variety of options such as:
Breast Augmentation
Breast Augmentation with Fat Grafting
Breast Lift
Breast Reduction
Male Breast Reduction (Gynecomastia)
Breast Reconstruction
Reconstructive Surgery
Tummy Tuck
Mommy Makeover
Liposuction
Fat Grafting
Brazilian Butt Lift
Labiaplasty
and MUCH MORE!
The Best Plastic Surgeons in DC Offer Expertise
Dr. Brown and Dr. Bruno are experts in their field. They offer non-surgical options from their teams that are certified in a variety of services such as
Microneedling
Injections
Facials
The Perfect Derma Peel
and MUCH MORE!
The Bruno|Brown Practice is also grateful for the wonderful patients and customers that have left the practice glowing reviews and they leave the office – glowing!
Our patients have said let the practice know:
"I have been a patient of Dr. Bruno's for several years now. He's not only a talented surgeon, but he has a very gentle, comforting manner. I broke my nose recently, which would have been extremely traumatic if it weren't for the calm and confident way he handled the situation.
Based on past experience with him, I knew that he was the best person to do the surgery. The surgery was easy and painless and my nose looks great."
"From the moment I walked in the door I had such a great experience! Everyone I spoke with was super friendly and very knowledgeable. I felt like I was heard and all the services I've had so far (2 visits in now) have been top-notch! Zara has been wonderful! I highly recommend this place! I did a ton of research before choosing Bruno Brown Plastic Surgery and I'm so glad I finally went!"
"I am so grateful that I was recommended Dr. Brown by my Ob/Gyn for my tummy tuck and he was also recommended for facial plastic surgery by one of New York's most prominent plastic surgeons who I saw in the past when I lived there. Dr. Brown is the most kind, approachable and skilled doctor I've ever been under the care of. And I couldn't be happier with the results."
If you are thinking about getting cosmetic and plastic surgery, Dr. Bruno, Dr. Brown, and all of the medical professionals at the practice are here to answer your questions and concerns.
You can reach the practice at (301) 215-5955 in Chevy Chase, MD, (703) 454-5544 in Tysons Corner, VA, and or (410) 762-4200 in Glen Burnie, MD.