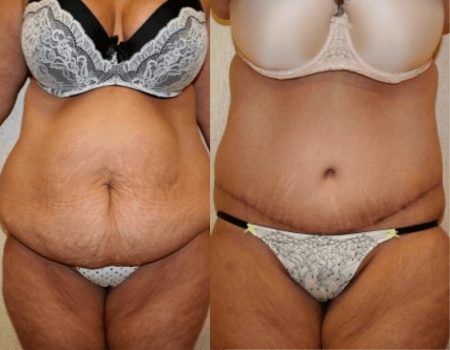 Whether you have loose hanging skin from pregnancy, weightloss, or aging, a tummy tuck may be able to help you achieve the midsection of your dreams. Many who have become mothers or have experienced significant weight loss notice their stomach has stretch marks and loose skin left behind. While this is totally natural, some are left feeling less than confident in their skin and notice that no diet or exercise seems to make a difference. If you're ready to see what you can do to improve the look of your tummy, contact us and we'll see if the Washington, DC tummy tuck is right for you.
There are several benefits that patients can receive from undergoing the tummy tuck procedure, including:
A flatter stomach area
Removal of loose hanging skin
Reduced size of the waist and hiplines
Tightening of the stomach muscles
A boost in overall confidence and self-image
Not all tummy tucks are the same. Many people assume that every tummy tuck involves a full hip to hip incision to remove excess skin and fat in the stomach area. While this type of procedure is required for some patients to achieve their goals, some patients may require more or less work to achieve their body goals. There is the full tummy tuck (the commonly thought of hip to hip incision), the mini (which involves a smaller incision and liposuction), and the extended (which can involve the hip to hip incision and possibly the lower back).
During your consultation with the experts at Bruno | Brown Plastic Surgery, we'll discuss your current body and what you would like to achieve to come up with a plan that will help you achieve your goals. We'll go through the procedure from start to finish with you so you understand what to expect and how we will approach the procedure to get certain results. We'll also answer any questions you have so you feel informed and confident before deciding to undergo the procedure.
To schedule a consultation with one of our experienced plastic surgeons for a tummy tuck in DC call 301-215-5955 or click here.