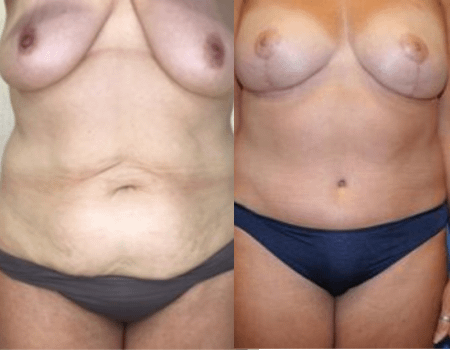 The holidays may look a little different this year, but as a busy mom, you're likely still doing everything you can to make it perfect. Moms spend most of their time and effort on making life for their family perfect, but why not take some time for yourself this year? Being a mom is a full-time job and pregnancy and motherhood can certainly take a toll on your body that no amount of diet and exercise can seem to address. While it's important to get gifts for everyone on your list this year, don't forget yourself. Give yourself the gift of the body you want with a Mommy Makeover.
The mommy makeover is not a one size fits all procedure. In fact, it's meant to be catered to each individual's needs. Some patients wish to target one area of their body while others wish to target many. The beauty of combining multiple procedures into one mommy makeover is that you get to combine your recovery time, which is certainly what busy moms need. The average recovery lasts around 2-3 weeks depending on the procedures you opt for but the results are often lifechanging. Typical procedures performed during the mommy makeover are:
Breast augmentation or reduction
Breast lift
Tummy tuck
Liposuction
Choosing a plastic surgeon for your mommy makeover
If you're curious about a mommy makeover it's best you consult with an experienced plastic surgeon who can evaluate your body and your goals to come up with a plan to give you the body you want. Our doctors will go through procedure options and explain what you can expect with each so you feel confident and informed before making any final decisions. We perform technically advanced procedures to achieve the best possible results for our patients and aim for your complete satisfaction with your results.
To schedule your consultation with the doctors at Bruno | Brown Plastic Surgery for your mommy makeover procedure 301-215-5955 or click here.