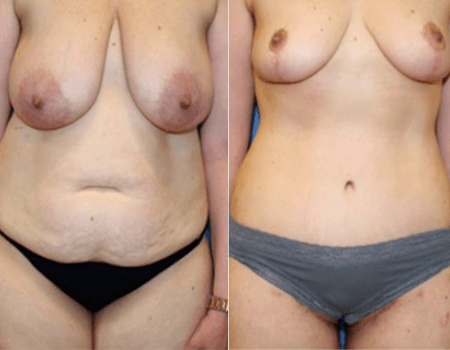 One of the most common New Year's Resolutions people make is to improve themselves. It may be that you want to improve your appearance or just get back to the way you felt years ago, but as the year goes on, it's easy to let your resolutions take the back seat, leaving you feeling lost and even defeated. If you want to get back to your pre-baby body and diet and exercise haven't been paying off, consider a mommy makeover in DC.
Whether your body goals are to get back to the pre-baby appearance, reduce loose skin, give your breasts a boost, or feel more confident in your skin, a mommy makeover is designed to help you achieve them. The procedure has several benefits, including:
Removal of excess skin from weight loss or pregnancy
Lifted breasts that appear more youthful
Reduction in stretch marks
A boost in confidence
How to tell if the mommy makeover is right for you
The mommy makeover procedure is not a one size fits all surgery. The procedure can include any of the following:
Tummy Tuck
Liposuction
Breast Enhancement
Breast Lift
Labiaplasty
You may need or want just a couple or all of these procedures, depending on your goals and current appearance. This is something you can discuss with your doctor during your consultation.
Choose a top-rated DC Plastic Surgeon for your DC mommy makeover
When considering a body-altering procedure such as this, it's best to consult with a doctor who values patient safety and providing top-tier results above all else. The doctors at Bruno | Brown Plastic Surgery are highly trained and can evaluate your specific case, advise you on what will best suit you to achieve your desired look, and explain the process to you, so you know what to expect.
To schedule a consultation with one of our doctors for your mommy makeover in DC, call 301-215-5955 or click here.