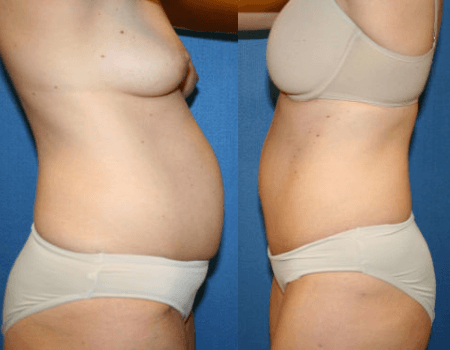 The tummy tuck procedure is a great option for those who have excess skin in their stomach area, those who have gone through pregnancy and wish to reclaim their waist, and those with stubborn fat that they can't seem to get rid of. But, when you decide a tummy tuck may be an option for you, it's important to find a doctor you can trust.
Questions to ask your doctor during your tummy tuck consultation
Is the procedure right for me? – Any time you decide to turn to a plastic surgeon, you should find out what procedure or procedures will help achieve your goals. You may go in thinking a tummy tuck is right and find out that another procedure is better for your specific goals.
What does the procedure involve? – This varies from patient to patient so it's important to ask what your procedure would involve. Depending on the extent of the changes you want to see, your tummy tuck procedure may change.
What's the recovery time like? – This also varies from patient to patient, but we typically see around 2-3 weeks. Make sure to ask your doctor what you can expect so you feel prepared and informed before making a final decision.
Should I combine this procedure with others? – We often have patients combine procedures to achieve their results without having to go through two separate recovery periods. If you're interested in targeting an area beside your tummy, we can talk about other procedures that could benefit you.
What is your experience with this procedure? – This is an important question to ask any plastic surgeon prior to any procedure. You want to be sure they know what they're doing and are knowledgeable about the procedure.
It's important to find a doctor that you're comfortable with and you feel you can trust. Our doctors are board-certified and highly trained in a variety of plastic surgery procedures. We use state-of-the-art equipment and perform technically advanced procedures to achieve the best possible result. Our goal is to make sure you're informed prior to surgery and understand what to expect before we get started.
To schedule your consultation for a tummy tuck in DC with one of our highly trained plastic surgeons call 301-215-5955 or click here.