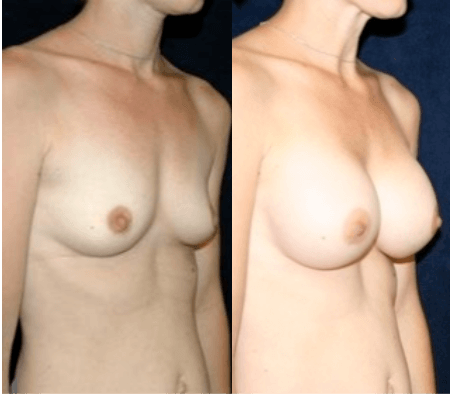 A breast augmentation is a good option for women seeking to reshape or resize the appearance of their breasts. Women of all ages have the procedure completed to achieve a wide variety of goals. But before going under the knife you should consult with a top-rated plastic surgeon to see if the procedure can help you achieve your desired look.
Some women want to increase the size of the breasts while others just want to restore a more perky look, either way, there are several benefits to the procedure including:
Improved symmetry of the breasts
Increased volume
Improved shape of breasts
Improved projection of the breasts
Increased confidence
It's important to ensure you're a good candidate for any surgery including breast augmentation. Good candidates are:
At least 18 years old
Have a desire to enhance the size of their breasts
May suffer from breast asymmetry
Are not currently pregnant or nursing
Are healthy overall
Why you should consult with a top-rated plastic surgeon for your breast augmentation in DC
If you're unhappy with the appearance of your breasts and wish to enlarge them, make them perkier, or give them more symmetry it may be time to consult with a doctor and discuss your options. The doctors at Bruno | Brown Plastic Surgery are dedicated to providing top-notch results for their patients while always keeping patient safety top of mind.
Our doctors will discuss your specific goals and see if the breast augmentation procedure is right for you. We'll discuss the options of fat grafting, saline implants, silicone implants, and ideal implants to see what would best achieve your goals.
To schedule a consultation with one of our top-rated plastic surgeons for your DC breast augmentation call 301-215-5955 or click here.