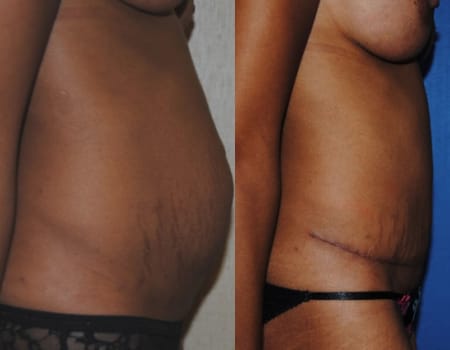 We all have New Year's resolutions, many of which focus on our wellbeing both inside and outside of our body. Unfortunately for many busy moms, sometimes even with an excellent diet, exercise, and mental health routine you still have trouble reaching your goals. This year, don't give up on your goals just because your routine isn't working. If you're ready to see a change in your body that can improve your confidence and give you the shape you want, a mommy makeover might be right for you.
It's meant to fit your goals– Not all mommy makeovers are the same because not all patients are the same. Some patients wish to focus only on one area of their body while others want to target several. Common areas include the breasts, tummy, and buttocks.
It can combine recovery times for multiple procedures– Some patients think that splitting up their procedures into several surgeries will help with recovery, but the fact is that when we do several procedures at once we can actually combine your recovery time getting you to your goals and back to normal quicker.
It can help boost your confidence– For many moms, the changes you see in your body following pregnancy are hard to adjust to and can seriously affect your confidence and mental health. Many of our patients report that the changes following their mommy makeover have changed their outlook for the better and they feel more confident and comfortable in their own skin.
Your mommy makeover consultation with Bruno | Brown Plastic Surgery
During your consultation, we'll discuss your lifestyle and the changes you want to see in your body. From there we can recommend procedures that may benefit you and go through the specifics of each so you feel fully informed prior to making a decision. Our team will support you throughout your recovery and aims to help you achieve the body you've always wanted through technically advanced procedures.
To schedule your consultation with the doctors at Bruno | Brown Plastic Surgery for your mommy makeover procedure 301-215-5955 or click here.