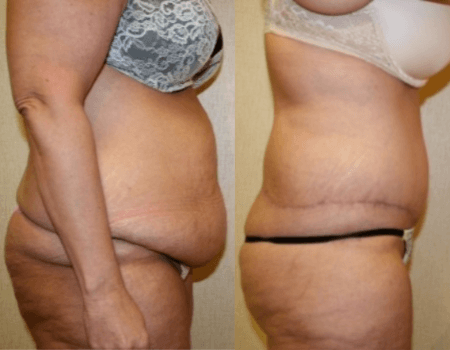 Do you suffer from excess skin and fat in your midsection and no amount of diet or exercise seems to help? You may be a candidate for a tummy tuck procedure. The tummy tuck is designed to reshape your midsection by removing excess skin and fat, boosting your confidence and improving your physique.
If you're curious about the procedure, you should first consult with a plastic surgeon who can discuss your specific goals and how to best achieve them. Many candidates are women who have had children and wish to restore their pre-pregnancy bodies, others have simply lost weight and had excess skin left behind. We recommend that candidates are in good general health, are near their ideal weight or figure, and have realistic expectations for their outcome. We aim to provide the best possible result and help our patients reclaim their bodies.
Each case is different, and for that reason, we approach each tummy tuck individually. We start by addressing your main concerns. Is it loose skin that bothers you, excess fat, your overall shape, or stretch marks? These are all factors to consider prior to a tummy tuck. We offer a full, mini, and extended tummy tuck. Each type of tummy tuck is different and selected based on your unique case. We also consider other goals you have and can combine the tummy tuck with other procedures.
Our doctors are known for producing incredible results. We take the time to listen to each patient's concerns, wishes, and questions throughout the entire process. We want our patients to feel comfortable before undergoing any procedure and ensure they understand the procedure and what to expect. We perform technically advanced procedures that help us achieve results our patients are thrilled with, and we always keep our patients well being top priority.
To schedule your consultation with the doctors at Bruno | Brown for your DC tummy tuck call 301-215-5955 or click here.