Introducing SkinVive to Bruno | Brown Plastic Surgery: The Injectable Skin Conditioning Hyaluronic Acid Gel
We're excited to say SkinVive by Juvederm will be available at Bruno | Brown Plastic Surgery soon! SkinVive by Juvederm is the first and only FDA-approved hyaluronic acid (HA) microdroplet injectable in the US to improve skin smoothness of the cheeks and overall skin quality for up to 6 months.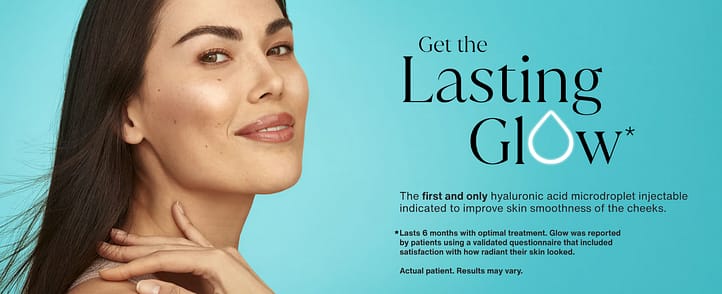 This product is a skin conditioning Hyaluronic acid (HA) gel that is injected into the middle layers of the dermis to nourish it from the inside out. SkinVive hydrates the skin with its high water-binding capacity, increases elasticity through stimulating collagen production, and smoothes the skin by reducing the appearance of fine lines.
Similar to other injectables, this product requires no downtime. Following the injection, you may experience redness, bruising, or swelling around the injection site but this should go away within a week. Results will be seen immediately after injection with full effectiveness showing within a month.
Will SkinVive be beneficial for me?
SkinVive is beneficial for all skin types across all ages. According to clinical trials, 91% of patients were more satisfied with their skin, 96% had smoother cheeks after treatment, and patients still saw improvement 6 months after the initial treatment. Talk with our doctors and skin care specialists to learn how it can benefit you!
Stay up to date with our socials and website for more information about SkinVive!