Are you going back and forth as to whether or not you should get a mommy makeover in DC? Many women can experience changes in their bodies following pregnancy. If you've been unable to achieve your post-pregnancy body goals, even with diet and exercise efforts, a DC mommy makeover procedure may be what you've been looking for.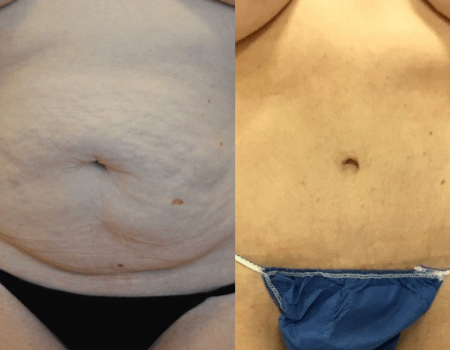 Bruno | Brown Plastic Surgery wants all of our DC-area patients to feel confident and to be able to express the aesthetic goals they are looking for. A mommy makeover surgery can involve multiple types of procedures. Our board-certified plastic surgeons will discuss the possible procedures available for you, what they entail, and your overall goals.
Bruno | Brown Plastic Surgery offers a variety of different surgeries that may fall under a typical mommy makeover in DC. Our mommy makeovers are tailored to your specific needs.
Mommy makeover procedures can include:
Breast Augmentation (Breast Lifts, Breast Enhancement)
Tummy Tuck
Liposuction
BBL
And more!
What Are The Benefits Of A Mommy Makeover in DC?
There are multiple benefits to having a mommy makeover. Some benefits may include:
removing excess skin (which may be the result of weight loss or pregnancy)
removing loose skin (which may be the result of weight loss or pregnancy)
removing hanging skin (which may be the result of weight loss or pregnancy)
lifting and enhancing breasts
reducing the appearance of stretch marks, particularly after pregnancy
potentially increasing your confidence and self-image
Bruno | Brown Plastic Surgery has three locations: Chevy Chase, MD, Glen Burnie, MD, and Tysons Corner, VA, all conveniently located for our DC area patients.
Our practice in Chevy Chase has a state-of-the-art operating room that provides private cosmetics surgery in an office-type setting with board-certified anesthesiologists. Our doctors also have hospital privileges at several well-respected accredited medical facilities in the DC area, allowing them to perform procedures at a range of different hospitals.
What Happens During A Mommy Makeover Consultation?
During your consultation, you may discuss your goals, lifestyle, and more with one of our doctors. Dr. Bruno or Dr. Brown may discuss the following:
Rejuvenation of the abdomen
Breast lifts
Breast enhancements
Body contouring techniques
Lifestyle and activity levels or diet and exercise
The doctors are here to answer any and all questions you may have about your DC mommy makeover procedure and are happy to discuss your treatment plan. Finding the right plastic surgeon for your mommy makeover procedure is critical. Our doctors have decades of experience making each and every patient feel beautiful and confident with the latest, most innovative practices.
One of our patients shared her mommy makeover journey. Read what she thought about the procedure, recovery, and more:
"It was great. Dr. Bruno and Dr. Brown are incredibly professional, have a terrific bedside manner, made me feel very comfortable, and settled any nerves that I had.

I was most nervous about the pain. I had an appendectomy years ago and it was excruciatingly painful, so I was assuming this would be worse than that. But the truth is that cosmetic surgery is all external, there is no cutting through a muscle, no working on the insides.

It's totally external, just skin and fat. And so the recovery and the pain level are not nearly as bad as we would think it would be.

Results were amazing. They exceeded my expectations. There was no way I could diet and exercise and get the body back that I wanted.

You can't do anything about excess skin, folded skin, and I had twins! So I had a lot of extra skin."
To schedule your consultation for your DC mommy makeover, call (301) 215-5955