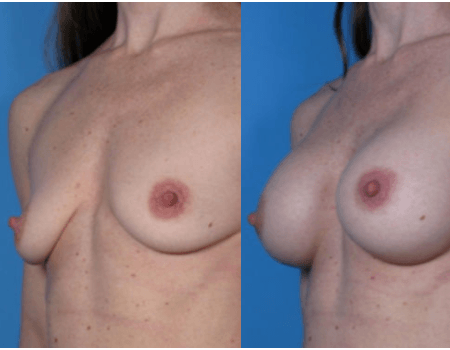 One of the most sought-after trends right now, according to the American Society of Plastic Surgeons, is the 'side boob'. To achieve this look, the expert surgeons at Bruno | Brown Plastic Surgery recommend enhancing your breasts with breast augmentation in DC.
About the phenomenon that is 'side boob'
Side boob is exactly what it sounds like and is revealed when the side of your breasts show in your clothing. You've probably seen celebs posting in dresses, swimsuits, and other pieces of clothing donning the side boob. Dubbed "the new cleavage", many women want them to show subtly from their clothing, but it might not always be naturally achievable. 
The most direct way to achieve this look is not strength training or weight loss; it's breast enhancement surgery.
Breast enhancement, or breast augmentation, is a popular procedure that can completely reshape and resize the appearance of your breasts.
The doctors at Bruno | Brown Plastic Surgery will work with you to determine how to best achieve your desired look.
You have various different ways we can achieve the results you desire for your breast augmentation:
Saline implants: A silicone shell is filled to your preferred volume, increasing the shape and size of your breasts
Silicone implants: A silicone shell is filled to the desired volume and offers a more natural look
Fat grafting: Uses liposuction to transfer fat from other parts of the body to the breasts, giving a fuller look
Ideal Implants: Ideal Implants were approved by the FDA in 2014 after 10 years in development. They provide a natural feel and youthful look without using silicone gel by using a series of implant shells nested together and two separate chambers that hold the saline.
Each implant type has unique benefits and results, so the best way to determine which will work best for you is to consult the doctors on your overall appearance goals.
Read a real-life DC breast augmentation experience to learn more about what to expect during the procedure.