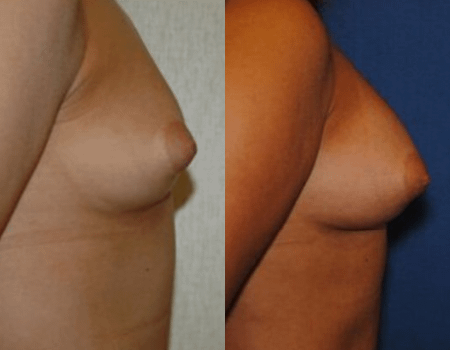 Breast augmentation is consistently one of the most common plastic surgery procedures performed. In 2019, it was the most popular cosmetic surgical procedure with just under 300,000 procedures performed in the U.S. While this procedure is extremely common, many people are unaware of the different options they have to achieve their breast goals. While breast implants tend to be the most common option, some patients opt for a fat grafting breast augmentation procedure. If you're considering undergoing a breast augmentation but aren't sure what procedure is right for you, keep reading.
Fat grafting– This procedure involves using liposuction to remove fat from other areas of your body, such as the stomach, and placing it in the breast to give you a more enlarged breast. Fat grafting leaves minimal scarring and can address other areas of concern where you would like fat removed. This procedure can be combined with others, such as a tummy tuck so you can address multiple concerns at once.
Implants– It's important to note that not all implants are the same. We work with Ideal implants, silicone implants, and saline implants. Each can give you a different look and feel which will help us decide which one lines up best with your goals. This procedure can also be combined with other procedures. We'll discuss your options in your consultation.
During your consultation, we'll discuss your goals and how each option could benefit you. Each type of implant can produce a different look and so can fat grafting. Depending on the look you're going for, how you feel about implants vs. fat grafting, and your current body, we'll help you decide which option is best for you.