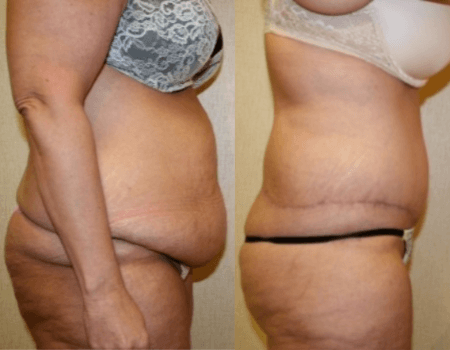 Chances are, you know someone who has gotten or considered a tummy tuck at one point or another. The tummy tuck procedure is incredibly popular and can help a variety of patients achieve their body goals as well as boost their confidence in their appearance. The procedure can benefit those with excess skin, excess fat, and those who wish to achieve a slimmer appearance which they've been unable to achieve through diet and exercise. While the procedure is widely known and widely popular, there are a few things you need to know before going under the knife.
Tummy tucks aren't just for one specific group of people– A common misconception about tummy tucks is that they're just for people who have been overweight and have excess skin, but that's not the case. Tummy tucks can help patients achieve a slimmer, more toned midsection after weight loss or pregnancy, and can help patients of all ages.
Not all tummy tucks are the same– You may think of a tummy tuck as the typical hip to hip incision but that's not what every patient needs. Some patients can benefit from a mini tummy tuck, which is sometimes completed by liposuction, and others may need more skin removal through an extended procedure that can target back fat/excess skin as well. The procedure is made to be catered to your specific needs.
The procedure can be combined with others– We often have patients who wish to target more than just their midsection when they come in for surgery. We have also performed breast procedures, arm or thigh lifts, along with other procedures. This is a great option for some patients who wish to combine their recovery time for all procedures and are looking to make major changes in their appearance.
How the consultation for a tummy tuck works
During your consultation, we'll discuss your specific goals for your procedure, your lifestyle, and procedure options that may benefit you. We'll go through what you can expect during recovery and once you are fully healed. Our doctors are highly trained and aim for the best possible result for patients using technically advanced procedures. If you're curious about a tummy tuck, give us a call today.
To schedule a consultation with one of our top plastic surgeons for your tummy tuck procedure call 301-215-5955 or click here.