Have tireless efforts of diet and exercise failed to deliver the results you want? Consider a tummy tuck procedure in Washington, DC.
Aging, or significant life events such as pregnancy, can change the overall appearance of your figure and leave you with stubborn fat that diet and exercise alone are unable to remove. Perhaps you experienced a significant weight loss but are now left with loose, hanging skin- an adverse effect of an otherwise positive change. A tummy tuck procedure can completely reshape the abdomen.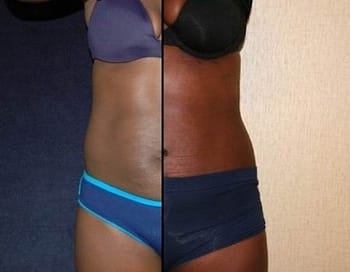 Benefits of a Tummy Tuck
Flattened stomach area
Improved appearance of abdominal muscles
Slimmed waistline
Enhanced, youthful appearance of the abdomen
Tightened stomach muscles
Reduced appearance of stretch marks
Removed excess, loose skin
Reduced waistline, some patients drop several pants sizes
If you live in the Washington DC area, a tummy tuck procedure at Bruno | Brown Plastic Surgery can completely reshape your abdomen and stomach area, by removing excess skin and fat and allowing you to feel comfortable in your own skin again.
This procedure usually takes between two and four hours, with a recovery time of as little as two weeks and no overnight hospital stay required, though many patients choose to stay overnight for comfort. Ideally, candidates for this procedure are generally in good health, are near their ideal weight, and have realistic expectations for achieving their desired look.
The tummy tuck procedure, also known as an abdominoplasty, that is right for you will be determined by your plastic surgeon, with your goals and lifestyle in mind.
Options include:
Full tummy tuck- includes an incision made around the belly button and across the hip line.
Mini tummy tuck- involves a much small incision and can be complemented with liposuction.
Extended tummy tuck is best for patients who have undergone a significant weight loss and includes multiple incisions around the flank, lower back, and hip line.
Make sure to choose an experienced, board-certified plastic surgeon for your tummy tuck. The doctors at Bruno | Brown Plastic Surgery take a holistic approach to this procedure. They find that by focusing on reshaping your overall figure, rather than focusing only on your problem areas, provides the best results.
We look forward to hearing from you about your tummy tuck in Washington, DC soon.