If you have loose skin and excess fat in your midsection that no amount of diet and exercise seems to help, a tummy tuck might be right for you.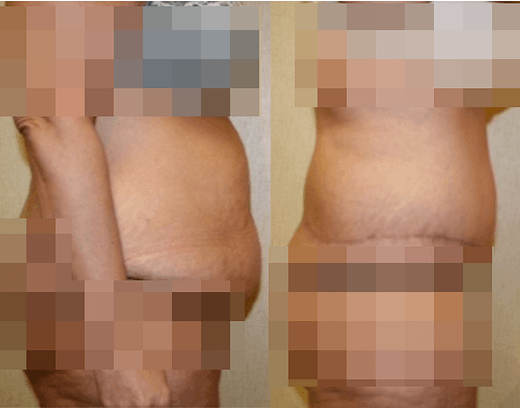 Procedure: There are three types of tummy tuck procedures that can be used to achieve your goals. The three options are the full, the mini, and the extended. A full tummy tuck involves an incision across the hip line and around the belly button. A mini involves a smaller incision and is often complemented with liposuction. The extended is best suited to individuals who have lost a significant amount of weight, involves extending the incision around the sides and possibly the lower back.
Preparation: It's important to ensure you're a good candidate for this procedure. Good candidates are typically individuals with excess skin and fat in their midsection, are in general good health, near their ideal weight, don't plan on any future pregnancies. Once we've determined this is the right procedure for you we'll walk you through what to expect before and after the procedure so you can properly prepare.
Recovery: Recovery varies from patient to patient but on average it's about 1-2 weeks. Our team will be there to support you throughout your healing process and answer any questions you have during that time.
Our board-certified plastic surgeons are highly experienced with a variety of cosmetic surgery procedures. During your consultation, we'll discuss your body contouring goals and if there are any other areas you would like to target. Some patients choose to undergo more than one procedure at once to combine recovery times and reach their ultimate body goals.
We'll discuss your overall appearance goals to find the right combination of procedures for you. We aim for your complete satisfaction and will be there to support you throughout the process.
To schedule your consultation for a tummy tuck with Bruno | Brown Plastic Surgery call 301-215-5955 or fill out our online form.