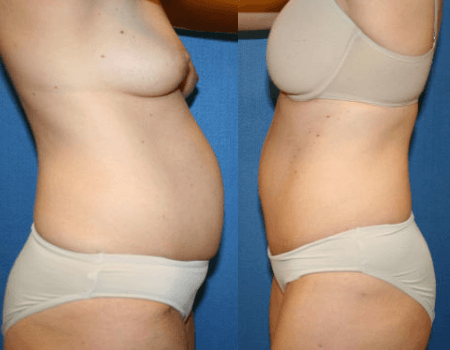 We all want to look and feel our best, but with busy work and family schedules, it can be hard to find time for proper diet and exercise to help you reach your goals. If you have excess skin and/or fat in your midsection that you're unhappy with, a tummy tuck may be a good solution for you.
Tummy tucks are great for those who have lost a good deal of weight and have excess skin/fat, mothers who have gone through pregnancy, and those who can't seem to get the tummy they want even with proper diet and exercise. The procedure is designed to help patients reach their goals no matter how large or smaller. The tummy tuck can be catered to your needs, whether it involves skin removal and fat removal or simply a bit of liposuction. Some of the key benefits of the tummy tuck are:
Removal of excess skin and/or fat
Slimmer looking midsection
Flattening of the stomach area
Tighter stomach muscles
Reduction in the appearance of stretch marks
Improved confidnece
What we'll discuss during your consultation for a tummy tuck
During your consultation, we'll walk through your specific goals for your tummy tuck, your lifestyle, and procedure options to achieve the results you want. Our doctors are highly trained and perform technically advanced procedures to achieve the best possible results for our patients. We value patient safety above all else and will happily answer any questions you have throughout the process.
Whether you're ready to book a procedure or you're simply looking to know more, we're always ready to help you find the procedure that's right for you.
To schedule your consultation with one of our experienced plastic surgeons and learn if a tummy tuck may be right for you, call 301-215-5955 or click here.