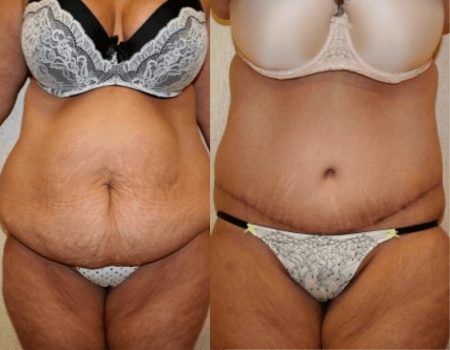 If you've been considering a tummy tuck but aren't sure if it's the right procedure for you and want to learn more, here are a few questions to ask your plastic surgeon.
Questions to ask during your tummy tuck consultation with a plastic surgeon
Is this procedure right for me? You should aim to find the right procedure for you before moving forward. You may go into a consultation thinking that one procedure is right and find out there are other options that are better suited to your goals.
What type of tummy tuck would benefit me? There are different types of tummy tucks that are used to treat different cases. Some patients only need a mini tummy tuck to achieve their desired look while others require a more advanced procedure such as the full tummy tuck.
Should I undergo additional procedures? Some patients wish to treat more than one area. For example, many mothers wish to undergo a tummy tuck to achieve their pre-baby tummy and may also want to improve the look of their breasts through a lift or augmentation. We can discuss your goals and additional procedures that may benefit you in helping to achieve your ultimate goals.
What is the recovery period like? Every patient heals differently but the average recovery time is 2-3 weeks for a tummy tuck. Depending on the type of tummy tuck you choose and any additional procedures your recovery time may vary.
Our highly trained doctors perform technically advanced procedures to provide the best possible result for our patients. During your consultation, we'll discuss your specific goals and the options we have to achieve them. We'll let you know what you can expect before, during, and after the procedure as well as go through each of your questions so you can move forward feeling comfortable and informed.
To schedule a consultation with Bruno | Brown and learn more about the tummy tuck procedure and how it could benefit you call 301-215-5955 or click here.