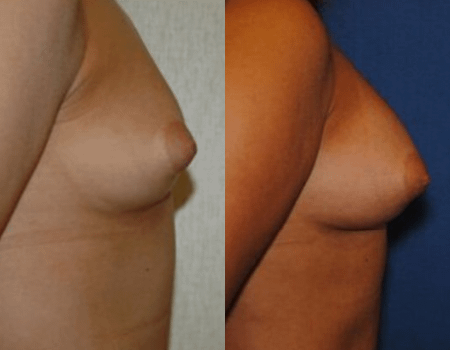 Breast augmentation is one of the most popular cosmetic plastic surgery procedures available. Women choose breast augmentation for a variety of reasons such as to increase their breast size, improve their breast symmetry, and achieve the breasts they've always wanted. For some women, implants are the best option, but for those with excess unwanted fat in other areas of their body, a fat grafting augmentation may be a good choice.
The typical breast augmentation using an implant can reshape and resize your breasts, a breast augmentation with fat grafting can achieve a similar result by using an injection of fat from your own body. Benefits you can experience from the procedure are:
Enlarged breasts
Breast symmetry
Increased cleavage
Targeting of unwanted fat deposits
Minimal scarring
Increased confidence
During your consultation, we will discuss your goals for your breasts, your lifestyle, and how best to achieve what you want. We can go through the benefits of each type of augmentation to decide if fat grafting is right for you. We recommend that patients are at least 18 years of age, not currently nursing or pregnant, have realistic expectations, and wish to increase the size and symmetry of their breasts. We can also discuss combining this procedure with others that may benefit you such as liposuction to remove other unwanted fat.
Our doctors perform technically advanced procedures to provide the best possible results for our patients while keeping your safety and well-being top of mind. We take the time to discuss your procedure from beginning to end so that you understand what to expect and feel comfortable prior to your procedure.
To schedule a consultation with one of our DC plastic surgeons and learn more about a breast augmentation with fat grafting call 301-215-5955 or click here.