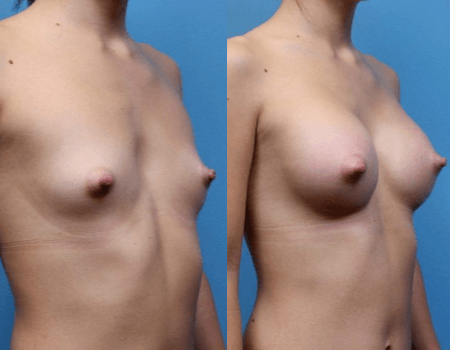 Breast augmentation is one of the most commonly performed plastic surgery procedures with over 300,000 in 2018 alone. People choose this procedure to enlarge their breasts, increase symmetry, return breast volume, and a variety of other reasons. But before deciding on breast implants, you should figure out if the procedure is right for you.
Breast implants are a great way to achieve a variety of goals, but you need to make sure you're a good candidate for the procedure. Good candidates are:
At least 18 years of age
Interested in increasing their breast size
May have breast asymmetry
Are not currently pregnant or nursing
Are in good overall health
Do the benefits of DC breast implants match your goals?
You want to ensure that the benefits of the procedure will help you achieve your physical and emotional goals. Some people want to improve their physical appearance, their personal confidence, or a mix of the two. The benefits can include:
Increase in breast size
Increase in breast symmetry
Improved breast volume and shape
A return of breast volume and shape following weight loss, pregnancy, or aging
Increased confidence
Discuss the benefits of breast implants with a top-rated DC plastic surgeon
Just like any other surgery, you'll want to consult with a doctor beforehand to make sure the procedure is right for you. You can discuss your personal goals and hopes for the procedure with your doctor and come up with a plan that will best meet your needs.
The doctors at Bruno | Brown Plastic Surgery are highly trained and committed to providing top of the line care while ensuring a patient's safety and satisfaction. We'll make sure this is the procedure for you and recommend what type of implant will best suit your goals. We'll explain the process in full, so you know what to expect and feel comfortable.