With over 300,000 breast augmentation procedures performed in 2018, breast augmentation is one of the most popular surgeries in the United States.
You may be considering breast augmentation in Washington, DC because you want to increase your breast size, or that you've lost breast volume from aging, pregnancy or significant weight loss. Whatever your reason for considering breast implants, the skilled doctors and Bruno | Brown Plastic Surgery can help.
Top Considerations to Make When Choosing to Undergo DC Breast Augmentation
Am I a candidate for this procedure?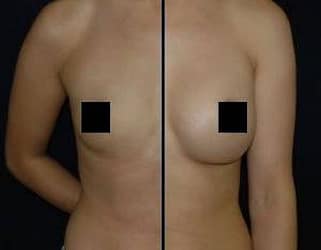 Good candidates should meet the following criteria:
Are at least 18 years of age
Are interested in modest to significant breast enhancement
May have a breast asymmetry
Are not currently pregnant or nursing
Are in good overall health
What type of breast implant to I want?
There are four different ways to achieve the results you desire:
Fat Grafting
Saline Implants
Silicone Implants
Ideal Implants
How long does the procedure take and how long will it take for me to recover?
The procedure typically takes about 2 hours. Typically, patients can be back to work with certain restrictions (such as weight lifting) after a week. It can take around a full month for all swelling to go down and patients to be able to resume lifting anything weighted.
Breast augmentation can be positive experience that boosts your self-confidence. Consult with professional and skilled plastic surgeons who can give you more information on ways to achieve your goals to feel best in your skin. Be sure to choose a surgeon who makes you feel comfortable asking questions and gathering all of the information you need to make an informed choice.
Our physicians have spent many years helping patients choose their breast implants and can offer you invaluable input, ensuring you feel confident in your decision and your expectations for breast augmentation are met.