Are you interested in getting a tummy tuck but are unsure if the procedure is right for you? Bruno | Brown Plastic Surgery is here to assist you with any questions or concerns!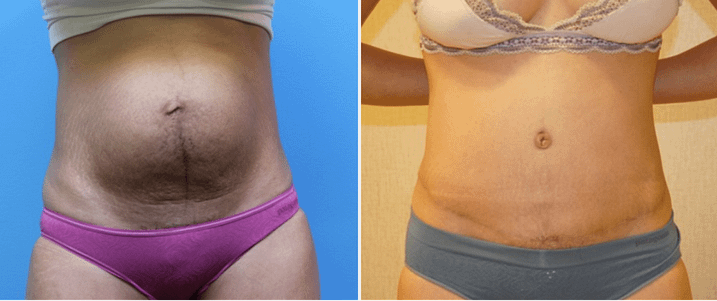 Eating well and exercising are not always enough to get the body you want. Your figure is mainly determined by genetics, so it's not surprising that diet and exercise often don't meet your expectations. You may lose weight in the wrong place or have trouble changing certain areas that won't respond to your efforts.
Fortunately, our dc tummy tuck surgeons have a variety of body contouring procedures to achieve your desired appearance, giving you the extra boost you need to feel and look your best.
Finding A Reputable Surgeon For A DC Tummy Tuck
Bruno | Brown Plastic Surgery aims to provide the best quality care, bedside manner, and answers to your DC tummy tuck-related questions.
Our board-certified plastic surgeons have decades of experience. Both Dr. Bruno and Dr. Brown offer a variety of different procedures for DC-area patients, including but not limited to:
Breast Augmentations
Mommy Makeover
Tummy Tuck
Liposuction
and MORE!
Dr. Bruno and Dr. Brown have several hospital privileges around the Washington DC area. Dr. Brown and Dr. Bruno can perform procedures at various medical facilities, including Sibley Memorial Hospital, Suburban Hospital, INOVA Fairfax, Loudoun, Fair Oaks Hospitals, and Baltimore Washington Medical Center.
The benefits of a tummy tuck can include removing excess skin and fat, improving the appearance of abdominal muscles, flattening the stomach area, and more.
Tummy tucks may help to:
Reduce the size of the waistline and hipline
Enhance the overall figure
Tighten the stomach muscles
Remove loose skin or hanging skin
Reduce the appearance of stretch marks, particularly after pregnancy
Are There Different Types of DC Tummy Tucks
There are different procedures or methods when it comes to tummy tucks. Your DC doctor will work with you to determine which tummy tuck procedure is right for you, as each case is unique.
Various types of tummy tucks can include full tummy tucks, mini tummy tucks, and extended tummy tucks.
Full tummy tucks involve incisions across the hip line and around the belly button.
A mini tummy tuck involves a smaller incision that can be complemented with liposuction.
Extended tummy tucks can be done for individuals who have lost a significant amount of weight, and involves extending the incision around the sides and possibly the lower back.
Our surgeons will tailor your DC tummy tuck procedure to best suit your needs and fitness goals to result in a beautiful, natural look.
DC Tummy Tuck Consultation
At your consultation with Dr. Bruno and or Dr. Brown, you will discuss if you are a candidate for a tummy tuck surgery, the procedure, healing process, and more. The consultation may also include discussions about:
Waistline contouring goals
Incision types
Amount of excess skin/fat to remove
Lifestyle and activity levels
Schedule a consultation with our practice for your DC tummy tuck today.