If you are looking for a reputable plastic surgery practice for your fat grafting breast augmentation procedure, the doctors at Bruno | Brown Plastic Surgery are here to help.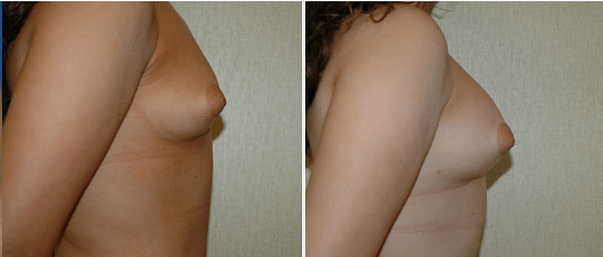 Here at Bruno | Brown Plastic Surgery, we understand that the research and thought process in choosing plastic surgery is very personal. Deciding on what procedure to get or if it is a good decision at all, can be a private and sometimes life-altering decision. Our practice works to provide technically advanced and cutting-edge procedures. We work to use sound surgical principles to obtain both safe and effective results.
Our practice is conveniently located with several offices in the Washington DC Metro area. Our Chevy Chase office is located in the prestigious Barlow building and includes a state-of-the-art operating room, providing private cosmetic surgery in an office setting with board-certified anesthesiologists. We also have offices in Tysons Corner, VA, and Glen Burnie, Maryland.
The doctors at Bruno | Brown Plastic Surgery have hospital privileges at Sibley Memorial Hospital, Suburban Hospital, INOVA Fairfax, Loudoun, Fair Oaks Hospitals, and Baltimore Washington Medical Cente. This allows for procedures to be performed at a range of well-respected accredited medical facilities.
Top Plastic Surgeons for Fat Grafting Breast Augmentation, DC
Our doctors, Dr. Bruno and Dr. Brown, have countless credentials and awards for their work as plastic surgeons.
Dr. Brown is a proud member of the metropolitan Washington, DC healthcare community. With his gentle humor and calm bedside manner, Dr. Brown has received accolades from the healthcare community and patients alike.
Prior to locating to the Washington metropolitan region, Dr. Bruno served as a clinical assistant professor at The Ohio State University, teaching students and residents while performing a range of plastic and reconstructive surgical procedures.
He remains committed to plastic surgery education by serving as Off-site Residency Program Director at Sibley Memorial Hospital for the Georgetown University Hospital Plastic Surgery Residency Program.
Dr. Brown's credentials include
Chief of Plastic Surgery at Sibley Memorial Hospital
American Board of Plastic Surgery, Certification
American Society of Plastic Surgeons, Member
National Capital Society of Plastic Surgeons, Member and Past President
American College of Surgeons, Fellow
Cleveland Clinic Foundation, Adjunct Faculty
Dr. Bruno's credentials include:
American Board of Plastic Surgery, Certification
American Board of Oral and Maxillofacial Surgery, Certification
American Academy of Oral and Maxillofacial Pathology, Member
National Capital Society of Plastic Surgeons, Member
American Academy of Cosmetic Surgery, Member
American Society of Plastic Surgeons, Member
Executive Committee of the Medical Staff at Sibley Memorial Hospital, Member
For traditional breast augmentation procedures, the surgery will typically reshape and resize the appearance of one's breasts by using a silicone or saline implant. This procedure, a breast augmentation with fat grafting, can achieve similar results by using careful injections of fat.
During your consultation with one of our Doctors, your physician will work with you to determine how to achieve the best results and your desired look, discussing the amount of fat necessary to meet your needs.
During this procedure, repurposed fat will be used to reshape and contour one's breasts. Small, needle-sized incisions, are made in discreet locations. This is to achieve the desired shape, lift, and size you are looking for.
For candidates and or patients using fat grafting, there is a dual benefit by targeting unwanted fatty deposits and using them for breast enhancement.
DC Fat Grafting Breast Augmentation Recovery
Recovery from breast augmentation with quick, typical recovery time is 1 to 2 days. However, the healing process will differ between individuals.
You may be considered a candidate for this procedure if you:
Are at least 18 years of age
Are interested in modest breast enhancement
May have a breast asymmetry
Are not currently pregnant or nursing
Are in good overall health
Absolutely. This procedure uses liposuction to transfer fat from unwanted sections to your breasts. Many women choose to combine this procedure with others, such as a tummy tuck, so the recovery from both of these procedures can happen at the same time.
To schedule your consultation for your DC Fat Grafting Breast Augmentation, you can make an appointment by calling (301) 215-5955