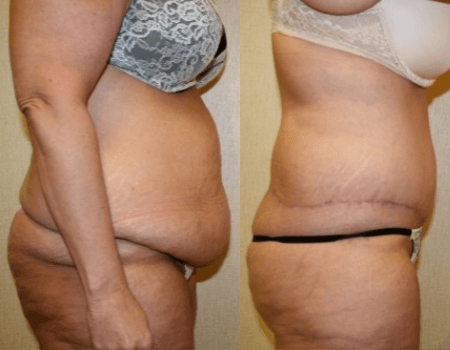 The tummy tuck procedure is one of the most commonly performed procedures. In fact, according to the American Society of Plastic Surgeons, it was the 5th most commonly performed cosmetic surgical procedure in 2018. But despite the popularity of this procedure, many don't realize the true physical and emotional benefits of the procedure besides the obvious change in appearance.
Cosmetic and medical benefits of a tummy tuck in DC
Flattening of the stomach– A tummy tuck can drastically change the appearance of your stomach giving it a much trimmer appearance.
Waistline reduction– The procedure can remove fat and skin giving you a slimmer waistline.
Tightened stomach muscles– Many patients notice that their stomach muscles are tighter following surgery.
Removal of excess skin– following weight loss or pregnancy many people find that they have loose or hanging skin left behind. This can hinder their physical abilities and leave them feeling less than good about their appearance. By removing excess skin patients usually have an easier time finding clothing that fits.
Boosted confidence– When individuals are unhappy with their appearance it can have effects on their mental state. Most patients experience a boost in confidence following the procedure which can improve their outlook and mental health.
The DC tummy tuck procedure can be tailored to your needs
Every patient is different and so are their needs that's why tummy tucks allow patients the ability to make as much or as little of a change as they want. There are three different ways a tummy tuck procedure can be performed:
Full tummy tuck
Mini tummy tuck
Extended tummy tuck
The doctors at Bruno | Brown Plastic Surgery will discuss your specific case and goals to help decide what procedure is best suited for you. We'll work to achieve your cosmetic goals and work to improve your overall health along the way.
To schedule your consultation with one of our top-rated doctors for a tummy tuck in DC call 301-215-5955 or click here.