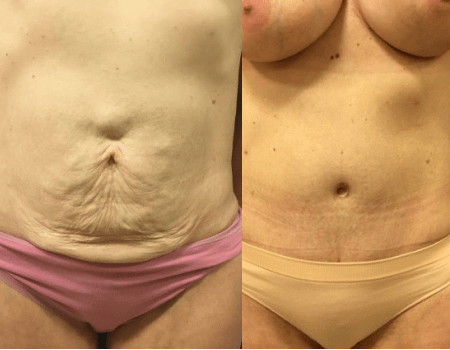 Thousands of women have opted into having the mommy makeover procedure after having children. Whether or not you're familiar with the procedure, you may be skeptical about going under surgery to achieve your body goals. But, if you've tried diet and exercise on top of your already busy schedule as a mother and aren't seeing the results you want, a mommy makeover may be right for you.
The mommy makeover is not a one size fits all approach to achieving your desired look. Its specifically meant to target the areas of your body that you're unhappy with. Whether you want to focus on slimming, your breasts, your tummy, your butt, or a combination of the four, a mommy makeover is designed for you. The mommy makeover typically involves a combination of the following procedures:
Breast Augmentation
Breast Lift
Breast Reduction
Liposuction
Tummy Tuck
When you come in for a consultation for a mommy makeover, we'll discuss your specific goals and what you're hoping to achieve. From there we'll discuss how we can achieve those goals through a combination of procedures. We can answer any questions you have about the procedures from beginning to end so you feel comfortable with whatever decision you make. We'll also discuss your lifestyle and whether or not you're a good candidate for the mommy makeover. Our goal is to ensure we can achieve your goals safely and give you the body you've been dreaming of.
We perform technically advanced procedures to achieve the best possible results for our patients and always keep your safety and well-being top of mind. We support you throughout your recovery to ensure you're healing properly and satisfied with your results.
To schedule a consultation with one of our highly experienced DC Plastic Surgeons for your mommy makeover call 301-215-5955 or click here.