Your Breast Lift Questions Answered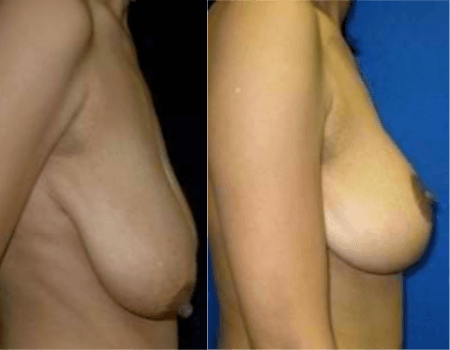 Do you suffer from less than perky breasts and want to make an improvement? You're not alone. In fact, over 100,000 breast lift procedures were performed in 2019 to help women achieve the perky chest they desired. Several factors play into the need for a breast lift including age, pregnancy, and weight loss. Unfortunately for many patients, no amount of exercise, diet, or bra tricks seem to help and they're left feeling unhappy with their breasts. If you are curious about giving your breasts a boost, we may be able to help.
Q: Can I combine a breast lift with another procedure such as breast augmentation?
A: We often have patients come in who want to give their breasts a boost but also wish to add more fullness. It's not uncommon at all for us to perform more than one procedure and combine a breast lift with a breast augmentation. We actually recommend this to patients who are considering both procedures as they can recover from both at once instead of having two separate recovery periods.
Q: What benefits can I expect from this procedure?
A: Women tend to lose breast volume over time due to aging, pregnancy, and weight loss. This procedure can help remove excess skin and make your breasts appear perkier and firmer giving you a more youthful appearance.
Q: What is the recovery period like?
A: Recovery periods can vary depending on the extent of your breast lift but most patients report that they're back to normal after 1-2 weeks of recovery.
How to prepare for a breast lift consultation
During your appointment you should be prepared to discuss your goals for your procedure and tell us about your lifestyle. This will help us determine if a breast lift is right for you and if you may benefit from other procedures. We'll go through your questions as well as what to expect when you're going through recovery. Our doctors aim to provide the best possible result for our patients and always keep your safety top of mind.
To schedule a consultation with one of our DC plastic surgeons for a breast lift call 301-215-5955 or click here.