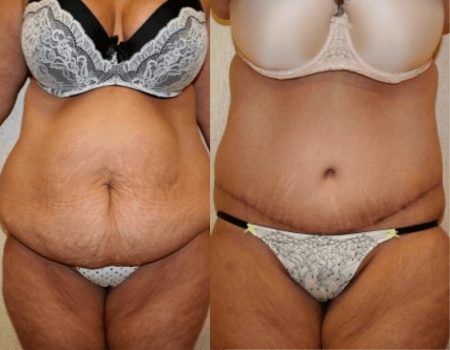 Thousands of men and women opt into a tummy tuck each year for varying reasons. A tummy tuck can help those with excess skin from pregnancy or weight loss regain their confidence and feel comfortable in their own skin. While this procedure is widely common, there are things you may or may not know that can help you decide if the procedure is right for you.
Q. What are the benefits of a tummy tuck?
A. A Tummy tuck can flatten the stomach, improve the appearance of your abdominal muscles, remove excess skin, and reduce the appearance of stretch marks among other benefits.
Q. How do I know if I'm a candidate for the procedure?
A. We recommend that candidates are in good health, near their ideal weight, have realistic expectations for their results, and are in generally good health.
Q. Does every tummy tuck require a hip to hip scar?
A. While a full tummy tuck can leave a longer hip to hip scar, each patient is individual and the procedure can be tailored to your needs. Some patients can achieve their goals with a mini-tummy tuck which can often leave a scar limited to just the pubic area.
When you are interested in undergoing a tummy tuck, it's important to consult with a plastic surgeon who is experienced and can make recommendations to you. Our plastic surgeons are highly trained and perform technically advanced procedures. We'll evaluate your specific case and decide on the type of tummy tuck that's right for you. We explain the procedure in full from beginning to end so know you what to expect and support you throughout recovery. We'll answer any questions you have about the procedure during your consultation and help you come up with a plan to achieve your goals.
To schedule your consultation with one of our experienced plastic surgeons for your tummy tuck in DC call 301-215-5955 or click here.