Looking for trustworthy board-certified surgeons to perform a tummy tuck in Washington DC? Look no further as Bruno | Brown Plastic Surgery has TWO expert and award-winning board-certified plastic surgeons serving the DC metro area.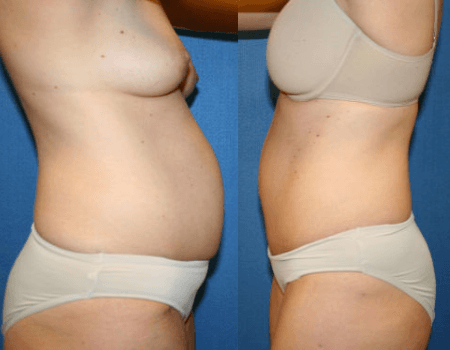 Finding the right plastic surgeon for your tummy tuck procedure is critical. Our doctors have decades of experience making each and every patient feel confident with the latest, most innovative practices.
We believe our physicians are the best choice for cosmetic surgical and non-surgical procedures in the Washington DC area. Bruno | Brown Plastic Surgery has a commitment to uphold the highest standards of plastic surgery techniques, practice, and safety. We work to provide the best experience possible for our patients, each treated with the utmost respect and privacy.
Bruno | Brown Plastic Surgery has been among some of the best and well-known plastic surgery practices in the Washington D.C. Metro area. Dr. Bruno and Dr. Brown are accredited, have been voted top plastic surgeons in several publications in the DMV, and strive to provide top-quality care and expertise for all of their patients.
If you are interested in looking for medical facilities close to your home in Maryland, Washington D.C., or Virginia, Bruno | Brown Plastic Surgery has several locations to assist their patients. The Bruno | Brown Plastic Surgery practice has three conveniently located offices in Chevy Chase, Maryland, Tysons Corner, Virginia, and Glen Burnie, Maryland.
What Is A Tummy Tuck, DC
The tummy area is a problem area for so many men and women. You've worked hard to lose weight, but sometimes the extra skin is stubborn and sticks around. At Bruno | Brown, our approach to achieving exceptional results for a tummy helps tighten your entire waistline, transforming your body, giving you a more toned look and more confidence.
Tummy Tuck benefits can include things such as:
Flattening the stomach area
Improving one's appearance of abdominal muscles
Reducing the size of the waistline and hipline
Enhancing the overall figure
Tightening the stomach muscles
Removing of excess, loose, or hanging skin, which may be the result of weight loss or pregnancy
Reducing the appearance of stretch marks, particularly after pregnancy
During the procedure, your doctor will make the appropriate incision depending on the technique chosen. The upper abdominal skin is pulled down and any excess skin is trimmed. The incisions are then closed accordingly. Liposuction is often performed before and during the procedure.
Sometimes, no matter how much we exercise or diet, we can't seem to lose that bit of stomach fat. Tummy Tuck surgery, also known as an abdominoplasty, can address these problem areas by removing any unwanted fat and tissue on a patient's waistline and stomach.
During your consultation our surgeons will talk about:
A patient's waistline contouring goals
The incision type
The amount of excess skin/fat to remove for a patient
A patient's lifestyle and activity levels
Every patient's recovery time will be different. Some patients notice the results the next day. Most can return to regular activity after two or three weeks and exercise after you're fully healed.
Wondering you will be a good candidate for a tummy tuck procedure?
Good candidates typically include:
Women who would like to restore their pre-pregnancy bodies
Individuals who have recently lost a significant amount of weight
Individuals who are in good general health
Individuals near their ideal weight or figure
Individuals who have realistic expectations for their results
Individuals who have excess skin or fat in the stomach region
We interviewed a patient about their results, they let us know that:
"I started to notice the results the next day. I could already see a difference in my waist and in my boobs*. They were swollen but I could still tell, and I knew they were only going to get better.

This has also given me a reason to really start to eat right. I was in school, I had bad eating habits but now I'm really conscious of what I eat, and I work out. I like the way I look and how I feel."
(*This patient had a breast augmentation procedure performed at the same time.)
To schedule your consultation for a tummy tuck in DC, call Bruno | Brown Plastic Surgery at 301-215-5955.