As Mother's Day approaches, it's the perfect time for mothers to treat themselves to a mommy makeover. Bruno | Brown Plastic Surgery is here to provide you with all the information you need for your mommy makeover in Washington, DC.
Get Your Questions Answered by Dr. Brown – A Board-Certified Mommy Makeover Surgeon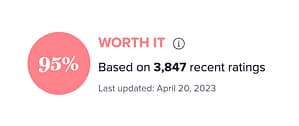 A mommy makeover is a combination of personalized procedures that aim to restore a mother's body to its pre-pregnancy state. It has a 95% "Worth It" rating on RealSelf, making it a highly popular procedure.
In the informative video below, Dr. Brown, one of our board-certified surgeons, shares his insights on mommy makeovers and answers some frequently asked questions.
If you're considering this popular procedure to restore your pre-pregnancy body, this video is a great resource to help you understand the process and what to expect.
What Procedures Are Included in a Mommy Makeover?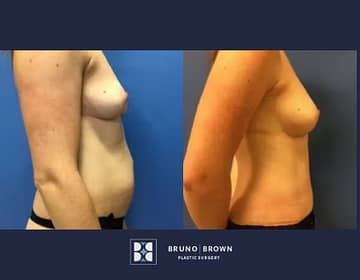 A mommy makeover can consist of various procedures, depending on your desired outcomes. According to Dr. Brown, the most common procedures included in a mommy makeover are breast procedures, abdominal procedures, and body contouring.
However, the specific combination of procedures will be determined by you and your doctor.
Some examples of potential mommy makeover combinations include:
Make sure to research real-life experiences, so you know what to expect before surgery. One of our Washington, DC mommy makeover patients explained the benefits of combining certain procedures.
A mommy makeover is a customized surgery designed to help you achieve the body you desire. Keep in mind that the cost of a mommy makeover in Washington, DC, will vary depending on the number of procedures involved.
Are You a Good Candidate for a Mommy Makeover in Washington, DC?
If you are a mother and have noticed that your breasts have sagged, you have loose skin in the breast area or abdomen, or your abdominal muscles are weak, you may be an ideal candidate for a mommy makeover, according to Dr. Brown.
What Is the Mommy Makeover Recovery Process Like?
The mommy makeover recovery process is unique to each patient and depends on the procedures performed. According to Dr. Brown, the recovery time for most procedures is around 2 to 3 weeks, with proper precautions. However, if you have a tummy tuck, you may need to expect an additional 2 weeks of recovery time.
While most patients can carry a child within a day or two after surgery, you should avoid picking up a child directly from a crib or carrying your child for extended periods until 2 to 3 weeks after your surgery.
We understand the recovery process might feel overwhelming, make sure to check out our blog "Mommy Makeover Recovery: What You Need to Expect," where one of our patients walks through her recovery journey.
Looking for Mommy Makeover Doctors in Washington, DC?
At Bruno | Brown Plastic Surgery, our board-certified plastic surgeons have the expertise and experience needed to help you achieve the best possible outcome for your mommy makeover. We are committed to providing personalized care and ensuring that you receive the highest level of service from our professional team.