Are you looking to improve the tone and texture of your skin and reduce fine lines and wrinkles? PRP treatment DC might be right for you!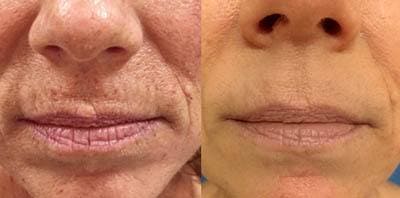 PRP is a product your body naturally produces. It is a platelet-rich-plasma that helps with blood circulation and tissue healing. PRP treatment DC (also known as PRP injections) promotes collagen growth to help correct some signs of aging and brighten your complexation.
Hair Loss: If you suffer from hair loss or thinning hair, PRP injections can help stimulate the hair follicles to promote new hair growth. PRP treatment also works well as a preventative measure and can be more successful for people who are just beginning to lose hair as it becomes harder to stimulate hair follicles the longer they are dormant.
Under Eyes: Eye bags can be due to a number of reasons- lack of sleep, fluid retention, allergies, or genetics. PRP treatment DC helps replenish the blood and nutrients that eye strain can often take away. Injections will promote tissue growth which will increase elasticity and give you a smoother, more youthful appearance under your eyes. (You can read an Allure article documenting results here.)
Nasolabial Folds: Also known as parentheses, nasolabial folds are those pesky lines that run from the nose to the corners of the mouth. Although they are a natural feature of the face, they can become deeper and more defined with age. PRP injections to this area promote collagen growth and can diminish the appearance of these lines overtime.
Drs. Bruno and Brown are board-certified plastic surgeons and are expertly qualified to determine the number of treatments you'll need to reach your goals (2-3 procedures are generally recommended).
Procedures are relatively painless and require no post-treatment care. Treatments are quick and any redness or swelling will fade in 1-2 days.  We suggest you schedule accordingly as bruising may last up to a week depending on the area you have treated.­­­
We look forward to seeing you for a PRP treatment DC consultation soon!