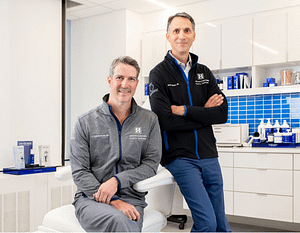 Want to look and feel your best? Bruno|Brown Plastic Surgery of Northern Virginia has been consistently named one of the top-rated plastic surgeons in the region, here to help with all of your cosmetic needs.
Welcome to our blog! If you're looking for before and after photos, please click here.
The combination of quality work of highly skilled surgeons, a wide range of services, and great care for clients makes Bruno|Brown Plastic Surgery stands far above the rest. We pride ourselves on making our clients not only look great but feel even better, through the optimization of natural-looking results. Both surgical and non-surgical services are offered to provide the most suitable care for client needs, with customer satisfaction being of utmost priority from the first consultation to the final results.
Bruno|Brown has also won multiple awards, including:
Top Doctors – Washingtonian Magazine
Top Cosmetic Surgeons – Washingtonian Magazine
Top Doctors – Bethesda Magazine
Leading Health & Beauty Experts – Modern Luxury Magazine
There are a wide variety of services offered to our clients, fitting all of your cosmetic needs. Services offered include:
1. Surgical procedures: These services are offered for breasts, face, and body. We do everything from breast augmentations to rhinoplasty to liposuction and everything in between.
2. Non-surgical Procedures: There are countless services provided, such as body sculpting, botox, fillers, and more, without the need to undergo anesthesia or have a longer recovery. These treatments non-invasive treatments can help you look and feel more youthful.
3. Reconstruction Procedures: If you are recovering from a burn wound, breast cancer, or need skin cancer surgery, a wide variety of treatments are available to help you heal.
4. Skin Care Treatments: Non-invasive facial cosmetic procedures can improve the effects of aging and sun damage, rejuvenating a youthful appearance. Customized skin care designed just for you is also available.
Not only was Bruno|Brown Plastic Surgery rated Northern Virginia's top plastic surgeon, but our clients couldn't agree more. Positive experiences of clients fostered at Bruno|Brown Plastic Surgery are shown through customer testimonials stating:
"I have had 3 procedures (filler, tummy tuck, and thigh lift) performed by Dr. Bruno, and I have been more than satisfied each time. In fact, I'm in the process of scheduling a breast augmentation. Dr. Bruno is patient, hands-on, easy to talk to, and very responsive. His patient coordinator, Lori, is fantastic. The staff is very friendly and professional."
— KR

"Your professionalism and caring nature for your patients is a gift. I'm grateful you're helping me "regain" myself. Your staff is class 'A'!"
— Anonymous

"I was diagnosed with breast cancer in May of 2015 and chose to have a double mastectomy with breast reconstruction. My breast surgeon referred me to Dr. Brown of Bruno Brown Plastic Surgery in Chevy Chase, and after my first meeting with Dr. Coleman Brown, I knew I didn't need to look any further! His staff greeted me with smiles and made me feel very comfortable."
— Theresa R.
How can I get started?
To start your wellness journey at Bruno|Brown Plastic Surgery, reach out and schedule a consultation with us at one of our three locations – Tysons Corner, Chevy Chase, or Glen Burnie.