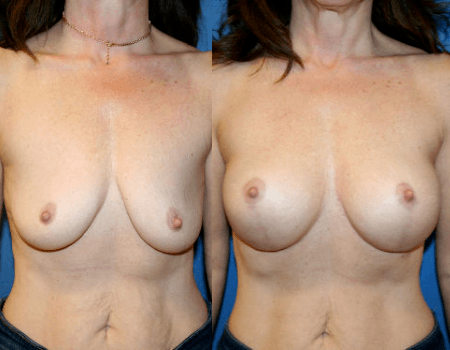 Are you looking to give your breasts a boost and give them a more youthful and perky appearance? If so, a breast lift might be something you should consider. Overtime breasts can lose their volume and sag due to aging, pregnancy, or weight loss. While there are remedies such as push up bras that can improve the appearance of your breasts, they're not permanent and many women are left feeling less than confident with their appearance.
There are several benefits to a breast lift including:
Improved position of the breasts– A breast lift can adjust the position of your breasts giving them a boost and making them appear more youthful.
Increased symmetry– Many women experience asymmetry of the breasts following pregnancy or weight loss. A breast lift can improve the symmetry of your breasts giving you more confidence and making it easier for you to find bras that fit properly.
Restored cleavage– Just as you would assume, a breast lift does in fact lift your breasts, but in the process, it can give you more cleavage.
Tightening of the skin– As your breasts have begun to sag over time, your skin becomes looser. A breast lift can remove some excess skin and make your breast skin tighter.
The procedure can be made to fit your needs– Not all breast lifts are the same and can be tailored to fit your specific goals and needs.
If you're interested in the breast lift procedure, you should consult with an experienced plastic surgeon who can make recommendations as to if the procedure is right for you as well as the type of breast lift that will help you achieve your goals. There are four different types of breast lift we perform, which depend on the needs of the patient. We can also discuss adding volume by including an implant if that is one of your goals.
Our doctors are highly trained and perform technically advanced procedures. We'll discuss what to expect before, during, and after the procedure and will always keep your best interests and health in mind.
To schedule your consultation with one of our top-rated DC plastic surgeons for a DC breast lift call 301-215-5955 or click here.