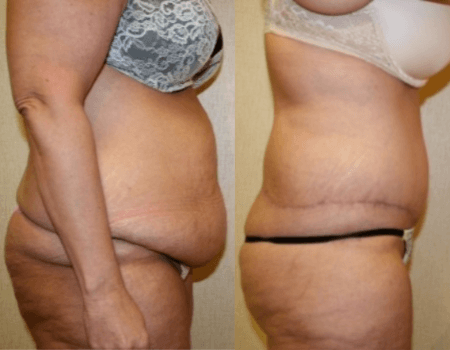 The tummy tuck procedure is common among individuals who have lost weight and have excess skin, mothers who wish to achieve their pre-baby tummy, and those who have struggled with excess fat in their midsection. When diet and exercise have failed to yield your desired results it may be time to contact an experienced plastic surgeon who can help you achieve your body goals.
You've lost weight and have excess skin– It isn't uncommon for individuals who have lost weight to have excess skin left behind. It can be incredibly disheartening to have lost a great deal of weight only to be disappointed in the appearance of your midsection. A tummy tuck can help remove the excess skin left over by weight loss and help you achieve your dream tummy.
You've gone through a pregnancy that's changed your midsection– It's no secret that pregnancy changes your body in several ways and while there are many joys to motherhood, you may be left unhappy with the appearance of your midsection. We can help you achieve a flatter tummy and a boost in confidence through a tummy tuck.
You wish to achieve a flatter tummy– Some patients simply want to get rid of excess fat in their midsection that diet and exercise can't seem to target. In this case we may opt to do a mini tummy tuck which mainly uses liposuction to achieve your desired look.
Our doctors perform technically advanced procedures to achieve the best possible results for our patients. During your consultation, we will go through your tummy tuck procedure options and how each option could benefit you. Every case is different and we want to ensure that the procedure you choose is going to help you achieve the results you desire.
To schedule your consultation for a tummy tuck in DC with one of our highly trained plastic surgeons call 301-215-5955 or click here.